Chances are, your PC is pretty tame–you have a beach-scene wallpaper, the default Windows 7 Aero theme, and a standard-issue Dell keyboard. But you don't have to settle for the ordinary. It's time to mix things up with a few easy ways to make everybody say "Wow."
Though we can't give you the oh-so-cool Minority Report interface, we can give you a few tips on how to spice up your tech life–with a widget here, a wallpaper there, maybe even a touchscreen or two–and impress your friends with a new look.
Update Your Interface With a DIY Surface
Your computer probably looks like, well, a computer. It has a monitor, a keyboard, a mouse–the basics.
Why not update your interface? Throw in a touchscreen. Heck, throw in a whole touchscreen table!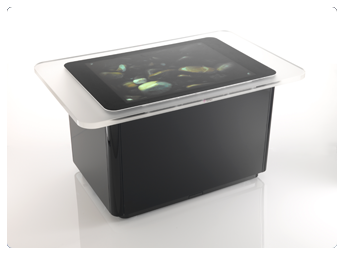 Microsoft Surface is a computer table–you may have seen it in your local AT&T store–that responds to multitouch gestures and can recognize real-world objects (such as phones) that people place on its surface. Because it can register multiple touches at once, it's also multiuser. Sounds cool, right? It's also expensive–it'll set you back $12,500 (not including $1000 in shipping and installation), and that's only if you're buying it for a business (currently it isn't available for home consumers).
Don't fret, though: You can make your own multitouch table, with an acrylic screen, infrared lights, an old Webcam, a projector, software, and some patience.
The key to making a multitouch panel is infrared light. To build your own Surface-style table, you need an acrylic panel that's lit around the edge with infrared LEDs. When your finger (or another object) touches the panel, it scatters the infrared light, which an infrared camera then reads. The camera is able to detect multiple fingers or objects. Some touch panels are pressure sensitive, too; basically, a pressure-sensitive coating is applied, and when a finger presses down on the panel, it flexes and changes the way the light scatters.
If you have a day or two and about $200 to spare, you can construct your own multitouch table fairly easily, using a guide from Instructables. If you'd rather have a more polished multitouch table (but you're still not willing to start your own company and shell out $12,500), Nortd Labs sells a multitouch starter kit consisting of a screen with embedded infrared illumination, an infrared camera, software, and instructions, all for $1430.
Mod Your Operating System With Rainmeter and Samurize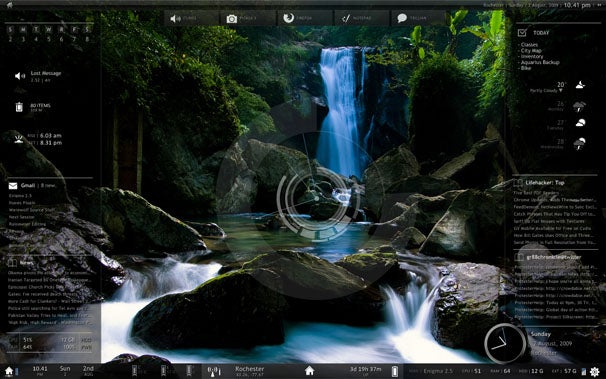 If you're like 99 percent of PC users, you probably haven't paid much attention to your operating system's visual style (save for changing your wallpaper every now and then). A great way to update your PC's look is to change your theme–you can start with our collection of downloadable themes.
But what if you want something a little less generic?
You can change the way Windows looks, but you'll need a few add-ons to do it. Rainmeter, a free "customizable resource meter," allows you to dress up your desktop with "skins," which are essentially fully customizable widgets. This open-source platform has a full instruction manual that details how to manipulate skins via code. Rainmeter comes in a 32-bit version and a 64-bit version.
Even better, though, hundreds of premade Rainmeter themes are just ripe for the plucking. Also, Rainmeter comes with the popular–and sexy–Enigma theme by Kaelri as a default.
If Rainmeter doesn't push your buttons, Samurize is another open-source desktop monitoring and customization tool. Samurize features a WYSIWYG editor, so no programming is necessary for you to create your own themes. And, of course, you'll find a large Samurize theme community on the Net, as well.
Mix Up Your Input Devices With a Peregrine Gaming Glove
Keyboards and mice are so 2009. A surefire way to add some flavor to your tech life is to change your input device–with all sorts of motion-sensing controllers for the Wii and other gadgets, there's no reason your computer should be limited to boring old QWERTY.
If you like waving your hands, for example, you'll definitely like the Peregrine gaming glove, an input device with 18 touch points and three activator points.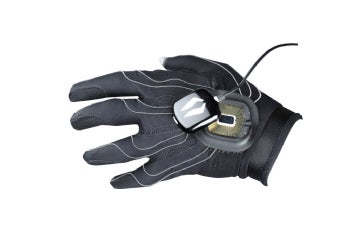 The Peregrine, manufactured by a company of the same name, was originally designed as a game controller–it's essentially a nontraditional USB keyboard in the form of a glove. Users can program over 30 "actions," or hand gestures, to correspond with keyboard shortcuts. If you can do a task with your keyboard, you can do it with the Peregrine.
The glove's "pod," which connects to the back of the glove magnetically, plugs into your computer via USB and is what powers the glove. The pod also has LEDs (with different settings) for putting on a light show as you input shortcuts.
Sure, the Peregrine glove makes a lot of sense for gamers–after all, most games have keyboard shortcuts. But the glove can also work well for just about any application that offers keyboard shortcuts–everything from Microsoft Word and Mozilla Firefox to Adobe Photoshop. Just imagine pressing two fingers together and opening a new tab, or making a fist and zooming in. Awesome.
Add Some Widgets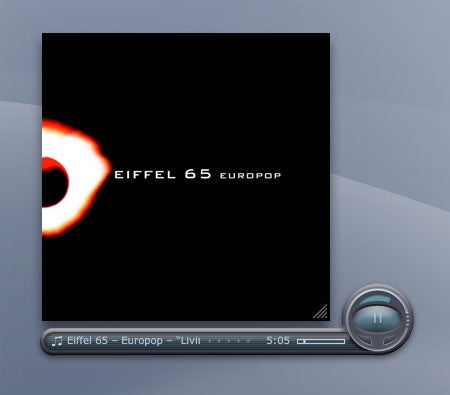 The easiest way to make your desktop more futuristic-looking (not to mention more useful and productive) is to add some widgets. You can find a lot of free widgets out there–the Windows Website, for instance, features a number of "gadgets," and you can also try Yahoo Widgets, as well as Google Desktop Gadgets. Yes, many of them are just fancy ways to tell you the time and weather, but a few cool ones are definitely worth sampling.
Make Your Desktop Dynamic With Video Wallpaper
You're way too cool for a boring stock-photo wallpaper, which is why you have an abstract work of art, or a snapshot of your cats. But is your current desktop wallpaper dynamic?
Yeah, I didn't think so.
Maybe it's time to change that. After all, how fun would it be to have desktop wallpaper that's not just a photo from The Matrix, but video from The Matrix? VLC Media Player, an open-source (read: free) media player, allows you to set video as your desktop wallpaper.
Setup is pretty simple, and–because I know you're going to ask–no, the video doesn't sputter along in the background or slow down other apps. It's just as lightweight as normal still-image wallpaper.
To set it up, download VLC Media Player, go to Preferences, and select Video. In the list of settings, select DirectX Video Output. Click Save, and exit VLC Media Player. Now, find the video clip you want to use, and start playing it with VLC Media Player. Once it's running, right-click on the video clip and select Video, DirectX Wallpaper. Voilà!
To change back to your normal wallpaper, you can close out of VLC, but you may also have to make the switch to your usual theme manually (this happens only occasionally). You can find more-detailed instructions at How-To Geek (with pictures).
Sure, video wallpaper might not make for the most productive workspace, but it definitely makes for an awesome workspace.
When you purchase through links in our articles, we may earn a small commission. This doesn't affect our editorial independence.