Microsoft has launched a new Windows 7 campaign to take on Mac OS X. A new tab on the Windows 7 sites compares Windows 7 to Mac OS X in a number of areas–listing out the reasons that Windows 7 is the superior choice. Most of the points made by Microsoft are valid, but the campaign itself is a waste of resources that could be better used battling Apple where it counts.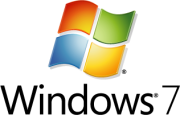 Apple is a threat to Microsoft, but Mac isn't much of a threat to Windows. All versions of Mac combined have about five percent of the operating system market, while Windows owns more than 91 percent. Mac is the second place OS, but–with 15 times the market share and a virtual monopoly on the OS market–dedicating resources to comparing Windows to Mac OS X is like Toyota creating a marketing campaign comparing the Camry to the Lotus Elise. The Elise is pretty, but its sales are no threat to the Camry.
I realize that the "Get a Mac" ads had to sting a little. It was a very clever marketing campaign and it made Windows look bad–sometimes by distorting the facts in Mac's favor. In the end, though, Windows 7 is the fastest selling operating system of all time and Microsoft still has over 90 percent market share, so why dignify the Apple campaign with a response or stoop to that level?
Where Apple is stealing Microsoft's lunch money is on the mobile front. Here, the tables are turned and Apple is the dominant player to Microsoft's underdog. If Microsoft wants to dedicate resources to fighting Apple, it should create ads or develop a site convincing users why they should choose Windows Phone 7 smartphones over an iPhone, and bring a Windows 7 (or–better yet–Windows Phone 7) tablet worthy of comparing to the iPad to market.
Microsoft can take some solace in knowing that the vast majority of those iPods, iPhones, and iPads are being synced to iTunes running on a Microsoft Windows PC. But, the trend is toward mobility, and users are increasingly relying on smartphones and tablets for tasks that have traditionally belonged to the PC.
The problem Microsoft faces is that it is the king of yesterday's hill, and Apple has already staked its flag on the hill of the future. Microsoft does need to recognize the Apple threat, but it needs to realize that the threat is on a different battlefront than PC vs. Mac and dedicate its resources to making the culture shift from desktop to mobility.
Microsoft should let Apple tilt at windmills if it chooses–pitting its Mac OS X "David" against the Windows 7 "Goliath"–and not let pride distract it from more urgent matters. Microsoft should ignore Mac OS X and worry about the iPhone and iPad.