Criticism continues to build against Google and Verizon's net neutrality proposal as interest groups, bloggers, and even Google fanboys start discrediting the plan. At issue is the idea that broadband carriers would be free to create a two-tiered Internet. First, there would be the normal Internet we have today where current websites and services already reside. A so-called private Internet would also exist. Basically, this would be a second broadband platform where carriers could provide "additional, differentiated online services" such as medical monitoring services, educational tools and entertainment.
The Google-Verizon plan also leaves wireless broadband out of the net neutrality debate. That means Internet access on devices like smartphones and wireless laptop cards would be subject to the whims of your carrier instead of net neutrality rules.
As Computerworld's Mitch Wagner points, out the Google-Verizon plan would result in three differently regulated broadband networks: "the public Internet, a private network for new, value-add services, and the wireless network."
The reaction to this plan has so far been largely negative, and the bulk of that criticism is being directed at Google.
Internet SchmInternet
Jeff Jarvis, author of "What Would Google Do?" and self-professed Google fanboy, isn't too pleased with his favorite Internet company's proposal. Writing on his blog,
, Jarvis says he is "baffled" why Google would put its stamp of approval on this net neutrality plan. The biggest problem for Jarvis is that the plan frees two major things from net neutrality regulation: "wireless and anything new."
"[The] internet may chug along giving us YouTube videos of flaming cats," Jarvis writes. "But you want to get that while you're out of your house? Well, that's the non-net [the private Internet]. "
Lawful Fail
Meanwhile, the Electronic Frontier Foundation likes Google and Verizon's idea of giving the Federal Communications Commission a very narrow mandate to regulate the Internet. This would solve what the EFF calls the "Trojan Horse problem" where net neutrality regulations give the FCC too much control over the Internet.
But the EFF isn't so hot on the rest of the Google-Verizon proposal. Its biggest complaints are with the proposals that let carriers have "reasonable network management" and allow only "lawful content" on their networks.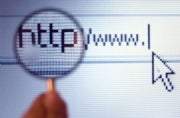 The EFF says its first test for proposed net neutrality regulations is whether the rules would have prevented Comcast from restricting file-sharing traffic in 2007 and 2008. If the rules allow for file-sharing, it passes the EFF's test. If it doesn't? Fail.
"In the Google/Verizon proposal," the EFF wrote on its Deeplinks Blog. "Because of ambiguous exceptions like the one that allows an ISP 'otherwise to manage the daily operation of its network' we can't be sure [it passes the Comcast test]."
The EFF is also concerned about the proposal that net neutrality apply only to "lawful Internet content." Who gets to decide which content is considered lawful? Also, how would this plan affect fair use exceptions of copyrighted material? The EFF believes the lawful content exception would become a loophole "opening the door to entertainment industry and law enforcement efforts that could hinder free speech and innovation."
What Mobile Competition?
Google and Verizon both say they don't want to bring the wireless Internet under net neutrality rules because the industry is too competitive to warrant regulation. "Are you kidding me?" says Danny Sullivan writing on the blog, Search Engine Land. To show how just uncompetitive the mobile industry is Sullivan points to many problems with the current mobile landscape.
First, there are the numerous surcharges carriers tack onto wireless bills, some of which PC World's Tom Spring detailed in "Sneaky Fees." Then there's the problem of paying for wireless devices that remain locked to your original carrier long after your wireless contract has expired. Finally, some carriers deliberately cripple a smartphone's functionality to reduce bandwidth usage, such as AT&T's slow embrace of iPhone tethering.
Critics Go On and On
The Google-Verizon plan is drawing other jabs, such as Wired's claim that Google has become a "carrier-humping, net neutrality surrender monkey."
With all this opposition it's pretty clear that Google and Verizon must overcome some major opposition if they want lawmakers to consider their proposal. Perhaps the better option would be for both companies to admit defeat and withdraw the proposal altogether.
Connect with Ian on Twitter (@ianpaul).