Ever wanted to create a quick sketch or a time-intensive drawing, but didn't have the right software installed on your machine? A new web app from DeviantArt called Muro lets you draw on any computer with a browser that supports HTML5. And yes, this even means you can draw on your iPad (without Frash).
Not only does Muro accept input from laptop touchpads and iPad touchscreens, it also works with Wacom's pressure-sensitive drawing tablets–the stroke thickness changes depending on how much pressure you apply. (Let us know in the comments if you've had a chance to try Muro with other tablets.) Muro also features the ability to work with layers and multiple brushes.
Once you've created a drawing with Muro, you can then save your work directly to your deviantArt account in order to share with other users and the world.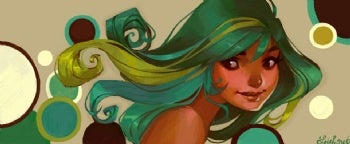 Alas, Muro is not without some drawbacks: several specialized brushes cost points (deviantArt's currency); the Drippy brush could use some more anti-aliasing to make it look less like something out of Microsoft Paint; and the erase function needs some bugs squashed.
Even so, Muro presents a highly functional web application for creating 2D digital artwork. Our testers got Muro working with Google Chrome and Safari on a Mac, as well as with Safari on an iPad and iPhone running iOS 4 without any trouble.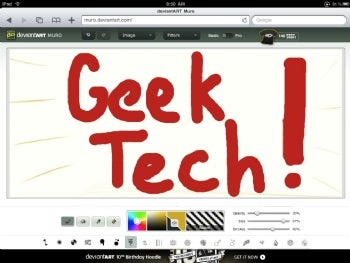 Do you think Muro has potential, despite its bugs? Will it appeal to amateur and professional artists alike, provided they have access to machines with sufficient RAM and bandwidth to minimize lag? Have you created a masterpiece yet with Muro? Link to it here in the comments!
Like this? You may also enjoy…
Follow Alessondra Springmann and GeekTech on Twitter.
When you purchase through links in our articles, we may earn a small commission. This doesn't affect our editorial independence.