The Android OS: It's on your phone (and maybe even your tablet PC), and it lets you run thousands and thousands of apps–including games. But which phones are ideal for gaming? What kind of specs do you need to play the latest and greatest? Can you use a hardware keyboard? Read on if you're looking for answers (and good games).
Playing on Older Android Phones (G1, MyTouch 3G)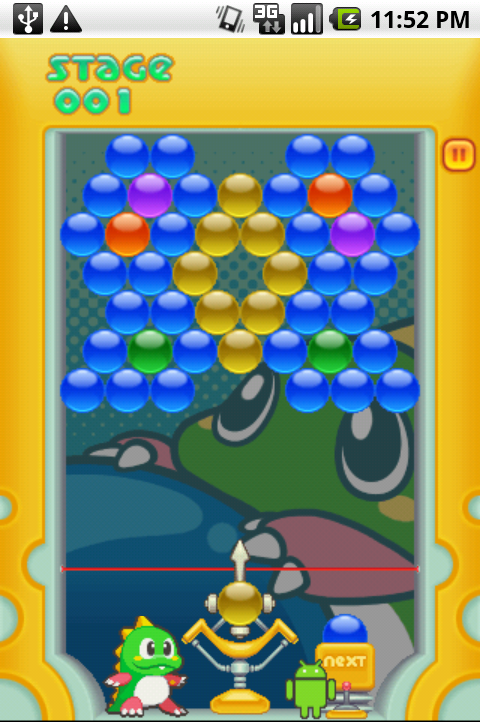 Android phones have been gamer-friendly since the very first HTC ("Dream") G1, which had a hardware keyboard, a touchscreen, a trackball, and a very capable processor–all of which were practically begging game developers to step up to the plate. Some of my favorite games debuted in that first generation, including Twiggle (which is unfortunately no longer available) and Bust-A-Move, to name a couple.
The current crop of Android phones, however, leaves the G1 and the MyTouch 3G in the dust, and has inspired the development of games (such as SpeedX 3D) that require more graphical power than the first-generation handsets can muster. For a handset with a reasonably current version of the Android OS (1.6 to 2.2), anything available on the Android Market should work properly. Users of first-generation devices, however, should stick to graphically simple 2D games (Jewellust and other puzzle games, for instance) due to those devices' limited 3D capabilities.
Tips for Navigating the Android Market
Wading through the games section of the Android Market can be challenging even for the most veteran gamer; hundreds of games are available, at many different price points. Start by keeping an eye on the 'Top Paid', 'Top Free', and 'Just In' sections to find lists of the best and newest games on offer. The first two lists are frequently updated, and new games join the "Just In" section daily.
The Android Market organizes games into genres (Action, Strategy, and so on) and sorts them by user rating. It's a good idea to start with user ratings and then check the comments section for a potential purchase–not only do you get more-detailed opinions, but you may find notes about compatibility issues or missing features that would otherwise not be apparent.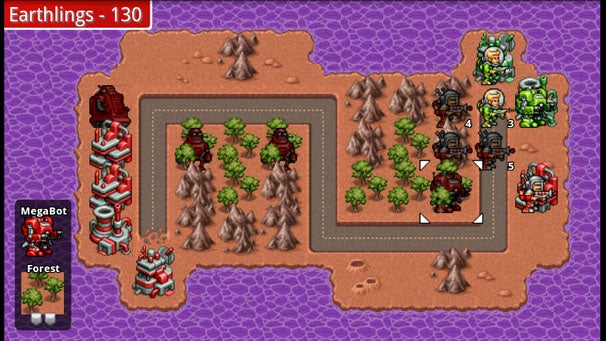 Unlike the Apple App Store, the Android Market offers an especially valuable feature: a return policy. Any application you've paid for and installed may be uninstalled for a full refund within 24 hours of purchase. If you've paid for a game and you decide you don't like it, you're only one tap away from a return and a refund credited to the payment source linked to your Google Checkout account. You have a 24-hour try-before-you-buy window, and you can take your time playing the game before deciding whether to keep it.
Choosing a Great Gaming Phone
These days, wireless carriers offer a fairly diverse set of Android phones. Each handset might run a different version of the Android OS, though, and some models may offer features that others from the same carrier do not. For example, Verizon subscribers who want a hardware keyboard will have to go with the Motorola Droid or Droid 2–the Droid X doesn't have one. A first-time Android buyer, especially one looking for a handset suitable for gaming, may be overwhelmed. Here's how you can narrow the selection to those phones that fit your budget and your gaming needs.
First, decide which features you consider must-have in both a phone and a portable gaming device. A speedy processor, ideally 1GHz or faster (such as those in the HTC Nexus One, the Samsung Galaxy S phones, or the upcoming Motorola Droid 2), makes for smoother gaming and a longer effective life for the device–any of the midrange-to-high-end devices from major manufacturers (HTC, Motorola, Samsung) should perform well.
Also, would-be Android gamers should keep several other factors in mind:
Keyboard type: Does the phone have a hardware keyboard or touchscreen software?
Audio output type: Many Android phones feature a headphone jack, and some (like the Droid series) include stereo Bluetooth.
Screen resolution and physical size: Bigger is better–consider the great displays on the Droid X and on Samsung's Galaxy S phones.
Cost: Last-generation Android phones such as the T-Mobile MyTouch 3G can be had for as little as $50 with a two-year contract, but they won't play the newest games.
Next, make sure to stick to devices that support the latest version of the Android OS. As of this writing, Android 2.2 (code-named "Froyo") is the newest release; it's common among midrange-to-high-end devices, and has been ported to slightly older models. The Verizon-supported Motorola Droid, for one, recently received a free upgrade from 2.1 to 2.2, but the older G1 doesn't have the hardware required to officially support the update.
Though most games will run just fine on several versions of the Android OS, each update of the platform has included substantial speed improvements for games, as well as support for better 3D graphics. If you use an unofficial Android update that isn't supported on your handset, be careful: It can help gaming performance, but you run the risk of breaking some OS functions that your games depend on.
Getting Into the Game
Whatever your gaming tastes may be, the Android OS has terrific examples already on offer.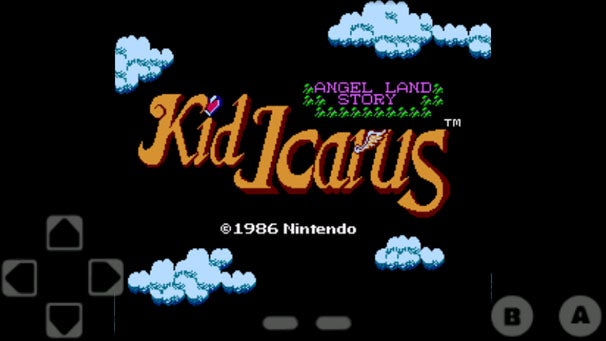 Developers have taken notice, too, and have issued cross-platform iOS-Android releases for high-quality games such as the wonderful Legend of Zelda-inspired Zenonia from Gamevil, and two great shooters from Hexage named Radiant and Buka.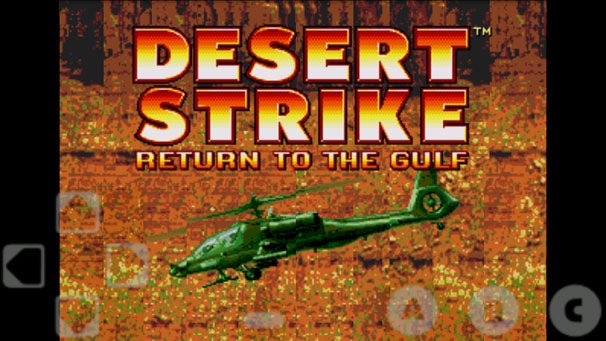 For the classic-gaming aficionado, Android has a fantastic selection of emulators for classic consoles (legality issues aside), including the Game Boy, Game Gear, Genesis, NES, and SNES. Full-speed mobile emulators are a real treat. Older phones like the G1 are capable of running NES games with sound, while more-powerful devices (Motorola Droid or better) can easily emulate newer consoles without issue.
Also, don't forget to check out our Android App Guide and Must-Have Apps for Entertainment for more Android fun and games.
The Next Level of Android Gaming
Though the current crop of Android games offers plenty to like, a lot of awesome gaming is yet to come. Since updates to the Android OS are often ported to many older devices (for free), the Android handset you use today may be capable of much more in the near future, and might offer better 3D performance, speed optimizations, and brand-new features.
If it's not enough for you to play the latest and greatest, here's a tip for keeping up on what's new in Android gaming: Follow the publishers that make the games you like. At the moment, it's hard to find some highly hyped releases–the best games seem to just fall from the sky, so to speak–but a few publishers, such as Hexage, HyperBees, and Larva Labs, are worth keeping tabs on.
Leave your favorite game suggestions in the comments!