Oracle has been around since the dawn of time–at least when measuring in Internet years. Since its founding in 1977, Oracle has established itself as a giant in the tech industry, but recent legal wrangling shows just how far the company has fallen.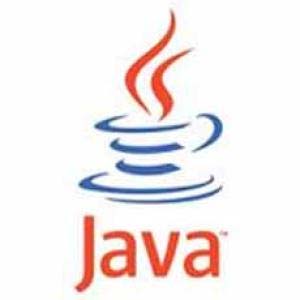 As the developer of the first commercial SQL relational database management system in 1979, and the first 64-bit RDBMS in 1995, Oracle has had its share of success and innovation. However, Larry Ellison's "Captain Ahab" chasing the Microsoft "Moby-Dick" has always defined Oracle more or less.
Now, Oracle is the target of a Department of Justice investigation and federal suit alleging that it cheated the government out of hundreds of millions of dollars, and it has resorted to trying to use intellectual property acquired with the purchase of Sun to legally claw its way back to industry relevance.
Oracle wanted to be Google. No. Oracle never wanted to be the leader of online search engines, or create a successful mobile platform (not that it would mind either role). But, Oracle–led by its CEO Larry Ellison–always pictured itself as the nemesis and mortal enemy of Microsoft.
However, where Google has been relatively successful going head-to-head with Microsoft, Oracle barely warranted Microsoft's attention most of the time. Oracle rattled its saber as loudly as it could in an attempt to garner attention and be taken seriously as a Microsoft competitor, but the efforts were more like Don Quixote jousting windmills than David taking down Goliath–with the battle raging mostly in Ellison's head.
Like Sun–the company that originated Java and was recently acquired by Oracle–Oracle considered itself a Microsoft rival and "coulda been a contender". That was then, and this is now, though. Oracle should recognize that it just bought Sun, and learn some lessons from the rise and fall of that once great tech company.
Oracle is still a major technology corporation. I don't expect it will go away any time soon. But, the Oracle of today is not the same as the Oracle of yesterday, nor does it live up to its own hype.
Oracle needs to evolve and adapt–it has to identify and embrace its new role in the tech industry. Hopefully that role involves accepting the fact that it is not Microsoft or Google, and providing useful technology instead of relying solely on the court system to try to generate revenue.
If Oracle could just be comfortable being Oracle–and doing what Oracle does best–it could still have a long, successful, and respectable life ahead of it. But, it will never be Microsoft, or even Google, and the role of patent troll seems beneath it.
When you purchase through links in our articles, we may earn a small commission. This doesn't affect our editorial independence.