The BlackBerry Torch 9800 was heralded as the second coming of RIM: the BlackBerry phoenix rising from the ashes to assert RIM's dominance of the smartphone market and regain some of its lost former glory. A week has gone by and reports of anemic sales, combined with slashing the price of the Torch in half indicate that RIM may need to give serious consideration to its future.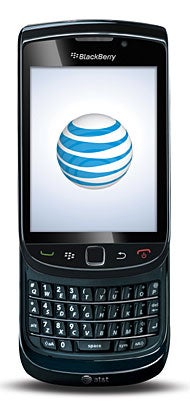 The BlackBerry Torch is the crown jewel of RIM's smartphone portfolio, but being the biggest fish in a small pool doesn't mean it can swim with the sharks. Bottom line: the Torch is the best BlackBerry, but offers little competition for the array of alternative smartphones like the iPhone or Droid 2.
After selling an estimated 150,000 BlackBerry Torch smartphones, RIM has already cut the price in half. What's left in the RIM bag of tricks? If the highly-anticipated next-generation iPhone-esque BlackBerry is an abysmal failure, what is RIM supposed to do to retain or grow its smartphone market share?
If the scenario feels déjà vu, perhaps it's because Palm followed a similar path before ending up on the auction block and ultimately getting acquired by HP. Palm's WebOS and the Palm Pre smartphone were supposed to go head to head against the Apple iPhone and restore esteem for the once dominant purveyor of PDAs–a precursor to the rise of the smartphone.
We know how that worked out. Like the Betamax video tape format, IBM OS/2 operating system, or the Commodore Amiga, WebOS lost the battle against iOS and other smartphone platforms despite being considered technically superior by many.
RIM has established the BlackBerry platform as the de facto smartphone in corporate environments, but that entrenched customer base is fading and RIM is offering very little reason to continue investing in the BlackBerry culture. As the iPhone and Android platforms become more business savvy, the BlackBerry platform is less and less appealing.
There have been rumors that RIM is also working on jumping into the tablet fray. However, RIM's approach to the tablet market is to develop the tablet as a companion device–sort of like a peripheral to a BlackBerry smartphone. That strategy could be suicide because it means that the success of the RIM tablet is tied directly to the success of BlackBerry smartphones.
It may be a little early for a death watch on RIM, but increasingly it seems that the only value left in RIM is its intellectual property and customer base. Perhaps the best potential future for RIM is to be acquired by a smartphone or tablet competitor. I still believe that Microsoft should be taking a close look at what a RIM purchase could do for its ongoing mobile technology efforts.