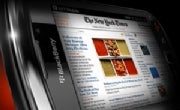 BlackBerry maker Research In Motion (RIM) is shopping around for a mobile ad network, according to a Wall Street Journal report. The move comes after both Google and Apple bought their own ad networks, AdMob and Quattro Wireless, which serve advertisements for their smartphone platforms.
RIM is still the leading smartphone market, but has seen its share declining recently to iPhones and Android phones. With millions of users accessing the Internet through their mobile devices, the big money is now moving to mobile advertising, and RIM wants a chunk of that as well.
RIM has reportedly tried to acquire Millennial Media, according to "people familiar with the matter" quoted by WSJ. The report says Millennial asked up to $500 million for the acquisition, but RIM was not ready to pay such a price for its own mobile advertising network. RIM and Millennial did not comment on the report.
Matching Google and Apple
Google paid $750 million for the AdMob network in November 2009, and Apple paid a reported $275 million for Quattro, after it tried to snatch AdMob before Google. Apple then transformed Quattro's technology into the iAd mobile advertising platform earlier this year, available exclusively on the iOS platform.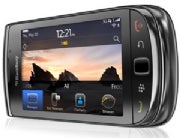 To secure its top spot in the mobile industry, RIM is under pressure to respond to Apple and Google's acquisitions, but thinks its competitors overpaid for their mobile advertising acquisitions, according to the WSJ.
Meanwhile, RIM also has other things to worry about. The BlackBerry encrypted e-mail service is facing closure in several countries because of security concerns. At the same time, the company's latest flagship BlackBerry device, the Torch, has received only mixed reviews, and is yet to make a killing in sales.