Verizon's iPad app announcement was an exciting one for TV fans. Finally, live streaming television on the go! But not so fast. The app's restrictions — including a lack of portability and the cost of service — make it an iPad add-on you might want to skip for now. Here's a look at the app itself, its restrictions, and Verizon's plans for the future.
The App
The Verizon iPad app — currently named "What's Hot" — is still in production, but after launch, subscribers of Verizon's FiOS service will be able to stream live TV to their iPads using their FiOS set-top boxes. Users will only be able to stream TV within their own home, so that Verizon can authenticate the service.
Verizon isn't totally optimistic about moving its services outsid
e the home. "The company stated that 'ideally,' rival ISPs wouldn't be discriminated against, but refused to comment further," Gizmodo reported.
The software requires an in-home Wi-Fi connection. The app makes it possible for one person to watch a program through Verizon's set-top box on a traditional TV while someone else watches a different program on the iPad
Verizon considers the app finished, and is now working with content providers to populate the channels. Verizon Chief Information Officer Shaygan Kheradpir guesses conversations with content providers won't be difficult because watching content on an iPad is just like watching it on a TV.
Even Verizon Thinks it's No Big Deal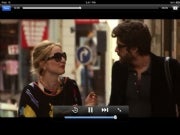 Corporate bigwigs should be psyched about their new offerings — but Verizon sounds less than enthused. Kheradpir told the Wall Street Journal that "Technologically, there's no difference between [the app] and the set-top box." How's that for cheerleading!
A streaming video app is also nothing new for the iPad — there are many current offerings and even more on the way.
The list goes on — and will continue to grow as more iPads are sold, and more content providers want to get in on the bustling business of streaming video.
Restrictions: Price, Portability
Verizon's app's biggest hindrances are money and immovability. The cost of streaming live TV on your iPad requires a Verizon FiOS cable package, which run from $65 to $90 per month for the TV service alone (Verizon offers money-saving bundles as well).
The fact that you can't take streaming TV out of your house doesn't make much sense. The iPad is specifically made for content on the go — if you can't go beyond your home's four walls, what's the point? You might as well watch live TV on — gasp! — your TV. Depending on what "traditional" TV you own, the resolution will be better anyway.
Verizon has plans to bring live TV outside of your home, but pricing and availability haven't been determined, Shawn Strickland, vice president of consumer strategy, told Bloomberg. Verizon also declined to comment on timing for that service.
That aside, Verizon's FiOS service is very impressive. A recent test saw FiOS delivering bandwidth approaching 1 gigabit per second (Gbps) to a business customer in Taunton, Massachusetts. Paired with the iPad and other tablets, this app could be something — just not right now. Keep in mind that FiOS isn't available everywhere — it's currently in 16 states, but growing.
Verizon's Second App
Likely anticipating the "meh" factor of its first iPad offering, Verizon is already crafting plans for a second app.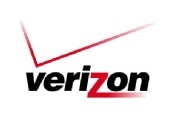 "Verizon said it is planning to release another application later this year that will let customers watch movies purchased and rented from FiOS on devices from Research In Motion Ltd., the maker of the Blackberry smartphone line, as well as those running Google Inc.'s Android operating system. That application will also be submitted to Apple's App Store for use on its iPad," The Wall Street Journal reports.
Verizon's second free app "will give FiOS customers access to stored pictures, music and downloaded movies on up to five devices, including personal computers, TVs and phones," Bloomberg reports.
While it's a novel idea to offer live streaming TV on portable devices, as it stands, Verizon's offering just doesn't feel finished. Wait, and perhaps Verizon will evolve its app to make it more appealing.