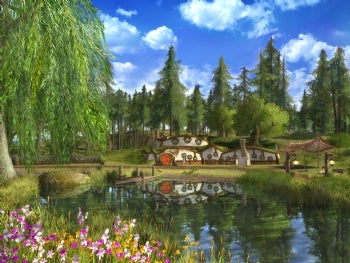 I didn't need Lord of the Rings Online to go free-to-play on September 10 to convince me to start poking around Middle-earth again. Turbine's designed one of the most elegant online games I've ever played–more sophisticated and challenging in every aspect than The Other One, and with the sort of reverent (but wisely amalgamated) attention to source material I've only seen before in Iron Crown Enterprise's original pen and paper version, Middle-earth Role Playing, affectionately referred to as 'murp'.
That's the last serious pen and paper roleplaying game I played with any conviction, just like Lord of the Rings Online may be the only online roleplaying game that hasn't eventually bored me silly on the road to stuff like PvP and battlegrounds and eventually rolling through every possible character type and maxing levels for bragging rights (but really because there's nothing else all that interesting to do).
Lord of the Rings Online feels more like a massively single-player game to me, with its intricate quest instances and tightly interwoven story, unfurling in books that comprise volumes, in turn subsets of an epic, ongoing quest, leading inexorably to the land where the shadows lie.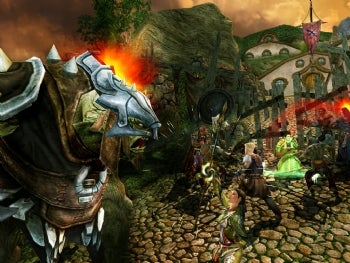 Come Friday, September 10, slightly more than three weeks from now, anyone can play for nothing. Download the game, sign up for an account, and you're in–no credit card required. But that doesn't mean you have access to everything, so I've parsed Turbine's player chart to tell you what free actually adds up to.
Turbine's basically split its subscriber service into three tiers: VIP, Premium, and Free. If you're not paying a monthly subscription fee, you're going to be either Premium or Free. If you purchase Turbine Points from the new LOTRO Store at any point as a Free player, you're automatically upgraded to Premium status.
Free gives you full access to the original game's story, the world, all four races, and all the character classes, same as everyone else. The play caps are relatively minor functional things, like the number of character slots you can have per server (one), how many quest packs you start with (three), how many inventory bags you can carry (also three), how much money you can carry (two gold pieces max), and so forth. Free status also dictates whether you're given server priority at login (you're not), whether you can play as a monster (you can't), whether you can partake in community features (nope), and whether you're afforded customer service (it's all 'self-service' if you sticking with free-to-play).
So what's Turbine doing? What everyone else is doing: Letting you try–not just a couple outfits on, but pretty much everything in the store–before you buy. You can arguably play the base game through to completion without spending a penny, but (and this is the 'but' Turbine's banking on) if you like what you see, you're going to look at the money you're suddenly willing to spend as earned instead of just a lucky bet in hindsight.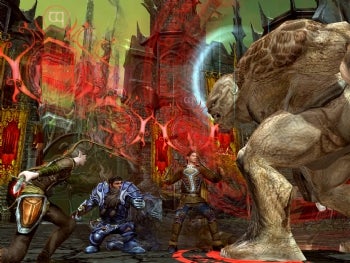 It's as wise and customer-angled an approach as any I've encountered: Give players a taste–actually most of the meal–then offer appetizers and extra courses as incentives. Those extras can be purchased in all the currently fashionable ways, from Paypal and credit cards to PayByCash and gift cards. And Turbine says the interface is integrated into the game itself, so no dropping out to buy convenience items or game expansions. (Sure, other games have been pulling off free-to-play for ages, but I'd wager none have been half as a complex as LOTRO.)
What if you're already a subscriber or paid for the game and were at some point signed up in the past? You're automatically upgraded to Premium status. And if you're a lifer, i.e. you paid for a lifetime subscription, you're automatically upgraded to VIP status, and you're exempted from the monthly subscription fee. Turbine breaks this and a few dozen other profiles down in its free-to-play beta FAQ. And if you want a cool fan-made content-by-level chart for the free-to-play version, check this out as well.
How much will subscriptions cost if you want to go VIP? Turbine customer support has this post flagged on the free-to-play forums, suggesting it'll be the standard $15 a month. The basic multi-month rate is about $42, but Turbine occasionally offers multi-month discounts, and I'm guessing that'll be the case when free-to-play launches in September.
Follow us on Twitter (@game_on)