Yahoo has joined the fray of integrating social networking with search results. With a bit of dramatic flourish–tweeting out Da Vinci Code-style hints throughout the day and teasing users to break the code and figure out the big news, Yahoo announced a new partnership with Twitter.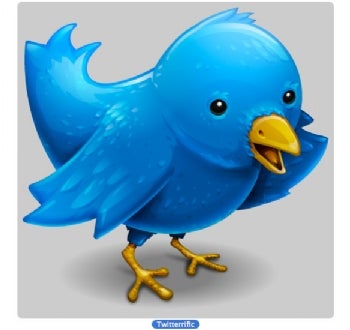 With the Bing-Yahoo alliance, Bing is now handling all of the back-end grunt work of actually crawling and indexing the Web, but Yahoo still has a unique front-end that it hopes will compete and it has no plans to fold up the tent and concede online search to Google and Bing any time soon.
Yahoo is playing catch up with rivals Google and Bing (although Bing is both a partner and a rival) in the race for incorporating real-time search results from social networking, but the addition of Twitter tweets brings it up to speed more or less.
A spike in Twitter traffic following the integration of Twitter real-time updates with Google search results has proven the value of social networking for online search. The traditional catalog of Web sites indexed for online search still holds tremendous value, but social networking adds an element of immediacy that meets society's need for instant updates on breaking news, and keeps organizations aware of emerging trends.
The benefits of incorporating real-time status updates in search results aside, there is still some work to be done. The concept is still new and each search provider is struggling with refining its approach to social networking to find the right balance. Right now, it's often like attempting to drink from a firehose.
Yahoo has taken a unique approach to integrating Twitter with its search results. Rather than flooding the search results with Twitter tweets, Yahoo displays only two tweets, and includes two YouTube links extracted from Twitter updates as well. The result does help cut down on the information overload, but it actually cuts it down too far–essentially negating the benefits of including social networking in search results at all.
Yahoo is no longer in the search indexing business, but it does still provide a search-engine front-end and it has an opportunity to refine and improve the combination of traditional search with real-time updates to truly capitalize on the value of social networking and jump ahead of Google and Bing.
What is needed is a smarter algorithm. Rather than inundating users with useless information, or restricting real-time results to only the top two or most recent two Twitter results, the search providers need to develop a new approach that can more intelligently determine the context of the information and deliver relevant results without being overwhelming.
Twitter recently announced that it has reached the point where it has 50 million tweets per day bouncing around the "twittersphere". However, many of those are either absolutely pointless, or some form of spam–malicious or benign, or some combination of both. However, even after taking the Pareto Principle into account and assuming that only 20 percent of the tweets have any merit, that still leaves ten million Twitter tweets per day to sift through.
Let's also not forget that Twitter isn't the only game in town. With over 300 million members and nearly 50 million status updates per day itself, Facebook doubles the volume of social networking real-time updates that search providers should incorporate into results.
Yahoo is coming late to the party, but lucky for Yahoo the party is just getting started and all of the search providers–Google and Bing included, have some growing pains to get through as each struggles to find the right combination of traditional and real-time search. There is a huge opportunity there for the search provider that can deliver the most functional balance of the two.
Tony Bradley is co-author of Unified Communications for Dummies . He tweets as @Tony_BradleyPCW , and can be contacted at his Facebook page .