You've heard stories about them. You may even have encountered one in the wild. Or in an Internet forum, where they commonly congregate and are notorious for their savage and often ill-thought-out verbal attacks on other fanboys and noobs. You knew you were looking at a fanboy of some kind, but you weren't sure which kind it was.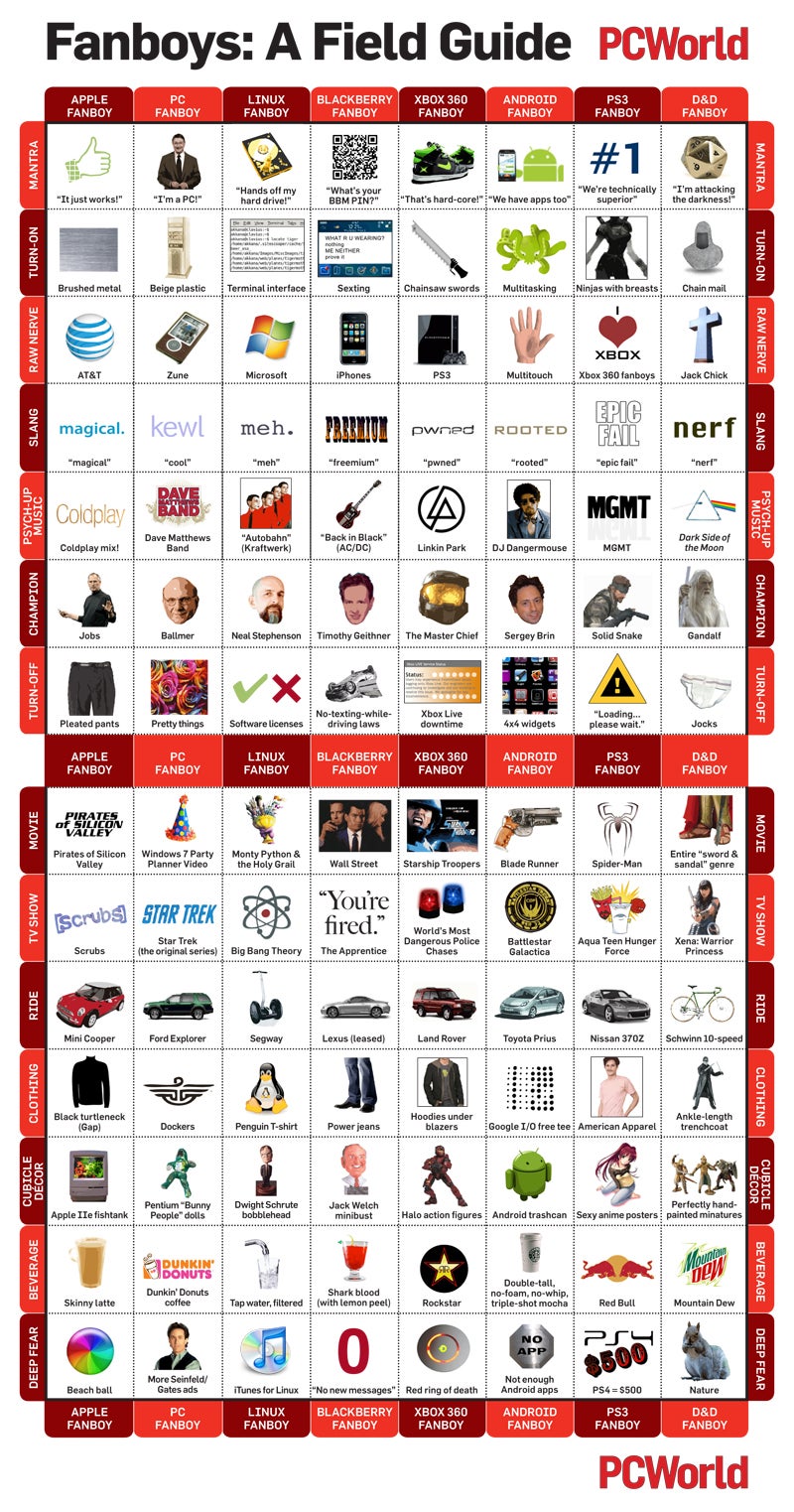 That's exactly why we created this Field Guide–to give you an easy reference for identification purposes.
Click on the thumbnail image at left for the full-size Field Guide.
What is a fanboy? Here's one definition from the Urban Dictionary: "A passionate fan of various elements of geek culture (e.g. sci-fi, comics, Star Wars, video games, anime, hobbits, Magic the Gathering, etc.), but who lets his passion override social graces."
That'll do. Our Guide concerns itself mainly with members of the techie genus of the fanboy family–the hardcore fans of Apple, PC, Linux, Blackberry, Android, Xbox, PS3, and Dungeons and Dragons (D&D).
For each one we give you 14 key attributes, such as what sort of clothing they wear, what they drink, what they drive, what turns them on, and what enrages them. We give you just enough to differentiate between species quickly and accurately.
After all, identification is the first step toward intervention and rehabilitation.