Palm shares are in a bit of a free-fall following Palm's announcement that it expects revenue for its third fiscal quarter to be more than 25 percent below analyst expectations. The next-generation Palm devices have received critical acclaim, but have failed to drive sales against stiff smartphone competition.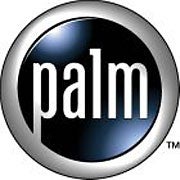 This time last year, Palm was making headlines in anticipation of the launch of WebOS and the Palm Pre smartphones. The new smartphone platform debuted at the 2009 CES, and was launched in June of 2009 exclusively with Sprint.
Hailed as a potential "iPhone killer", the Palm Pre, and its smaller sibling the Palm Pixi, have received a fair amount of praise. However, much of that praise was actually directed at the WebOS platform, while the device itself was criticized for poor quality and worse battery life.
Palm then engaged in a battle with Apple–trying to outflank and outsmart Apple to enable the WebOS smartphones to sync with Apple iTunes. Had it succeeded, Palm could have ridden the coattails of the popular digital music resource, but Apple blocked Palm's access, filed a complaint with the USB regulatory group, and broke Palm's ability to sync with every new update to the iTunes software.
The capabilities and functionality of the WebOS platform aside, Palm may have made some strategic errors in launching the Palm Pre and Palm Pixi as exclusive devices with Sprint. Sprint is the third place wireless provider in the United States based on total subscribers, and it has far fewer subscribers than either AT&T or Verizon.
The Palm WebOS devices eventually made their way to Verizon, and are expected to be available from AT&T later this year, but it's probably too late to expect to revive the platform. It will be nice that Verizon and AT&T customers have the option of using the WebOS platform, but with high-profile smartphone exclusives like the Droid and iPhone, odds are slim that either wireless provider will invest much time, effort, or budget toward promoting the Palm devices.
So, here we are. Recent statistics from comScore place Palm in fourth place just ahead of Google Android, for smartphone platforms in the most recent quarter–and Palm will likely fall below Google by the time the next results come out. Results from Gartner for all of 2009 put WebOS in seventh place with less than one percent of the total smartphone market.
At this point, the main headlines coming out about Palm tend to revolve around speculation that it could be snatched up by a larger competitor. While Palm appears to be unable to make a dent in the smartphone market on its own, it does seem to have some innovative concepts from a mobile software platform perspective, and its intellectual property could prove valuable to other smartphone makers like Nokia, or RIM.
The dominance of the iPhone, the emerging popularity of Android-based smartphones, and the potential revitalization of Microsoft with Windows Phone 7 all spell doom for Palm no matter how awesome WebOS is.
Tony Bradley is co-author of Unified Communications for Dummies . He tweets as @Tony_BradleyPCW , and can be contacted at his Facebook page .