If anyone pre-ordered Fusion Garage's JooJoo tablet (formerly known as the CrunchPad), be warned that the device's ship date has been delayed until March 25,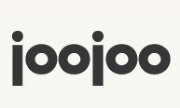 due to a "manufacturing error."
In early February, Fusion Garage CEO Chandra Rathakrishnan said that JooJoo production had not only kicked off, but that the device would ship to consumers by the end of February. Unfortunately, a manufacturing issue with the device's 12.1-inch capacitive touch screen has caused the ship date to be set back an entire month — closer to when the Apple iPad is expected to become available.
Fusion Garage has announced that it will provide all customers who pre-ordered the tablet a "free JooJoo accessory" (we can only assume they mean the $29.99 JooJoo tablet dock), to make up for the inconvenience.
The JooJoo tablet, which has been billed by some as an "iPad rival," features a 12.1-inch touchscreen (the "largest in the industry,"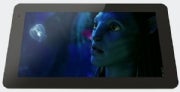 according to its makers), Wi-Fi, and a 4GB Solid State Drive. Unlike the iPad, it also features a USB 2.0 port, a Webcam and built-in mic, and — most notably — full Adobe Flash support (as well as HD Flash, once Flash 10.1 is officially released).
The JooJoo uses the Internet as its platform (the 4GB SSD is to store cache and the operating system), and features no apps, the way that the iPad will. Thus, its major shortcoming is that its use is extremely limited without Internet access, and it does not support 3G connectivity (though later versions of the tablet might).
Still, it may be an contender for the "iPad rival" position, as Rathakrishnan said that there had been an increase in inquiries since the announcement of the iPad.
The JooJoo is priced at $499 — the same as the entry-level iPad model — and can be pre-ordered from Fusion Garage.