It might be a little too early to tell if Fennec, the mobile version of Firefox, will revolutionize mobile browsing on Androi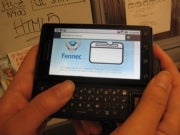 d devices, but the project is making headway. Yesterday a few photos were posted on the Firefox for mobile Facebook page showing the browser running on the Nexus One and Motorola Droid.
Fennec wasn't always slated to come to Google's smartphone operating system.
In June 2009, Mozilla executives reconsidered an earlier decision to not develop an Android version of Fennec. The changing factor was the release of Google's Android SDK, which allows code to run natively on Android devices instead of running on the Dalvik virtual machine.
At the time Mozilla was only working on versions for Windows Mobile and Nokia Internet tablets.
Don't get your hopes up for another mobile browser option if you're an iPhone user. Last November, Mozilla's Europea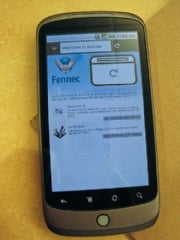 n President, Tristan Nitot, told electricpig.co.uk that Mozilla wasn't in any hurry to work on an iPhone version of the browser.
"We're not investing time and energy in this direction because we're pretty sure it would be blocked by Apple, so we're better off using our time in terms of development to do things on open platforms," Nitot told the site.
The team hasn't mentioned anything about release dates for Android.
[via Boy Genius Report]