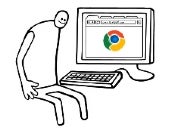 Google added two new features to the Windows version of Google Chrome beta including integrated translation and enhanced privacy features that allow for better browser cookie managment. The new additions were fed to the Chrome beta channel as a preview of Google Chrome version 5, according to the Google Chrome Releases blog.
You can download the beta version of the Google Chrome 5 browser here. Oddly enough, however, the Google Chrome 5 beta browser isn't supported by Windows 7 or Mac and is only compatible with Windows XP and Vista. Update: Google has updated its download page description indicating the beta browser is compatible with Windows 7.
Automatic Translation
When you want to translate a page using Google services you used to have two options: copy the Websites URL or text into Google Translate or click on the "Translate this page" link in Google search. With the new beta version of Google Chrome, anytime you visit a page that is in a different language than your preferred language settings, a drop down prompt will appear at the top of the page asking you if you'd like to see page in your default language. If you choose to translate the page, Chrome will use Google Translate to turn the page into your preferred language. Google Translate is not perfect, but you should be able to get the gist of most Web pages using this service. (Click image below to enlarge)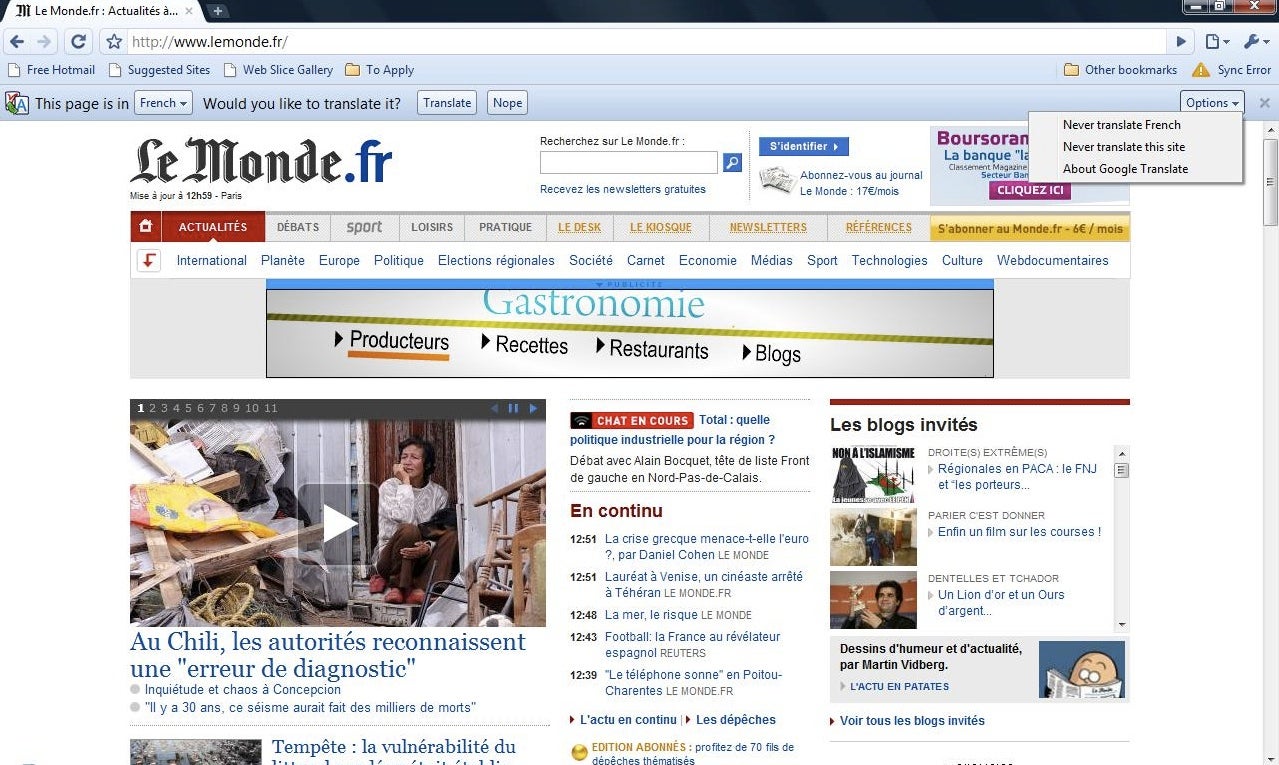 Chrome's translate feature is also customizable. If you speak more than one language, you can tell Chrome to never translate a specific language or site by clicking on the options tab in the translate prompt. You also have the option to change the language of the page in case Google makes a mistake like tagging a Yiddish page as German.
Automatic Translation in Google Chrome:
Privacy Features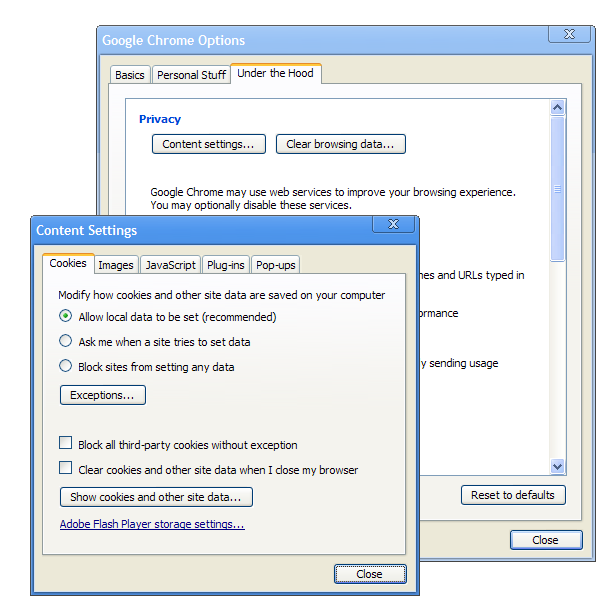 Google has also added some customizable privacy features to the latest version of Chrome beta. You can now change how certain browser components interact with the Web on a site-by-site basis including cookies, images, JavaScript, plug-ins and pop-ups.
You could choose, for example, to allow only three specific sites to place cookies in your browser, and block cookies from the rest of the Web. You could also allow pop-up from your online banking site, but stop pop-ups on other sites. To manage your new privacy settings click on the Tool icon, then Options>Under the Hood>Content Settings.
The new features are only available to Windows Vista and XP SP2 users on the Google Chrome beta channel.
Connect with Ian on Twitter (@ianpaul) or on Google Buzz.