Ever stumble upon a site in another language–Mandarin, for instance–but leave disappointed because you can't read the text? One option, of course, is to try an online "machine" translator like Bing Translator, Google Translate, or Yahoo Babel Fish to decipher the foreign writings. But those services require you to tediously copy and paste blocks of text, or use plug-ins or browser extensions to get the job done.
The latest Google Chrome beta for Windows has an easier solution. When you access a Web page in a language other than your default choice (e.g. English), Chrome asks if you'd like the page translated: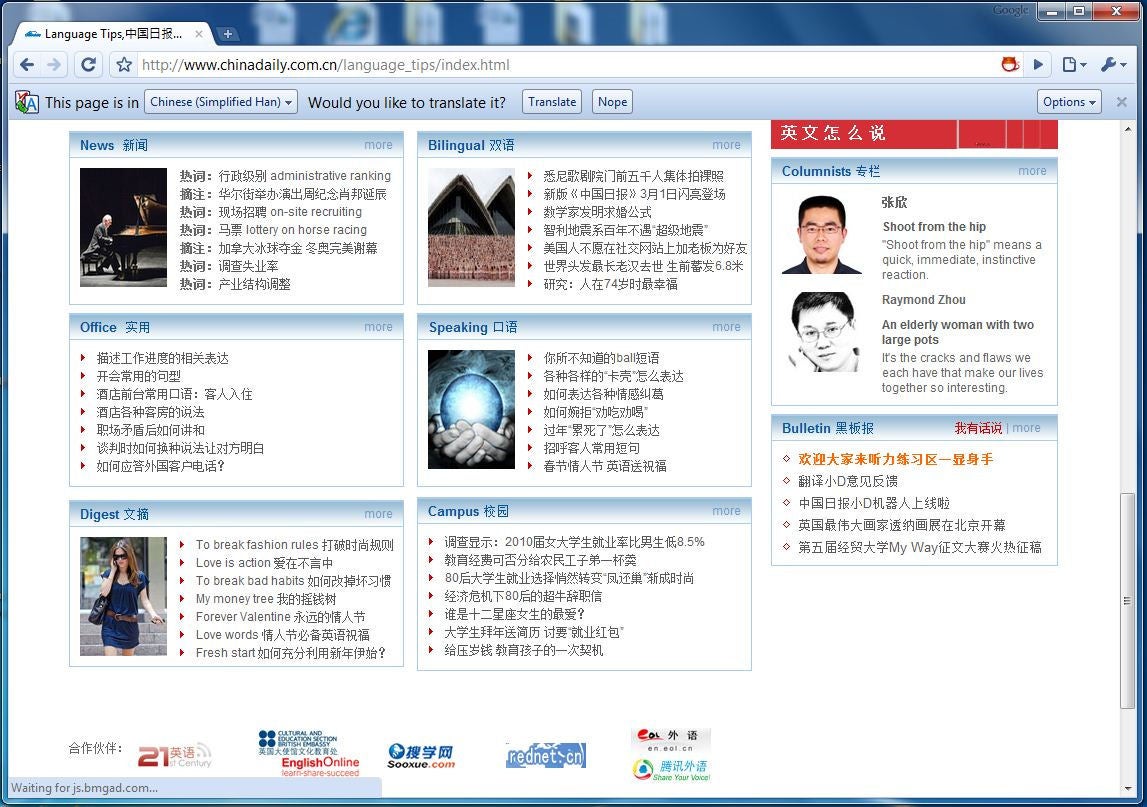 Click to zoom in on image.
Click the "Translate" button, and Chrome does its best to convert the words to your language. Unlike some translation services, Chrome automatically recognizes the foreign language: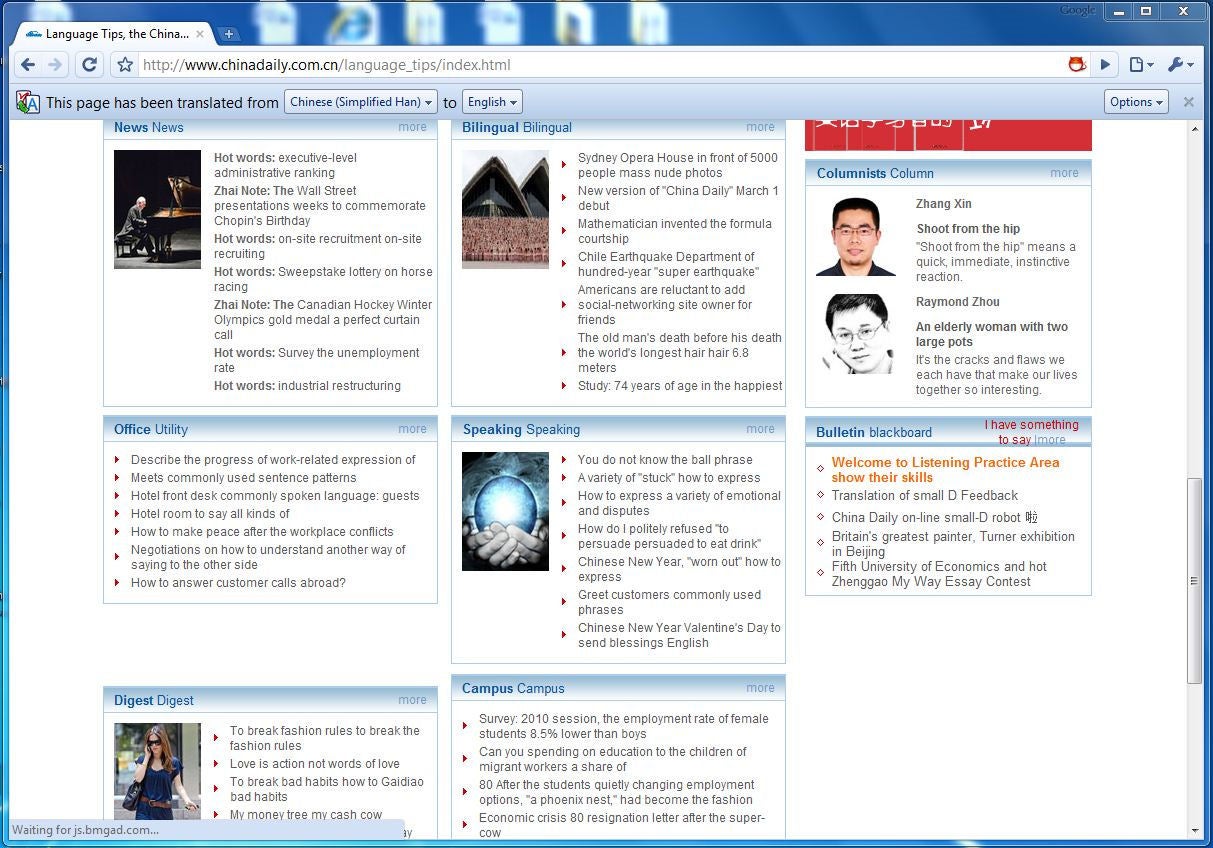 Of course, no machine language translator is perfect, and sometimes the results are either cryptic or unintentionally hilarious. In the above screen, "Hotel room to say all kinds of" is definitely a head-scratcher, although other headlines are perfectly understandable.
How does Chrome's new translator compare with Bing Translator or Yahoo Babel Fish? The Chrome tool is easier to use, certainly. But how accurate is it?
Here is Chrome's translation of a Spanish paragraph from the Real Academia Española site:
"Languages change continuously, and do so especially in his lexicon component. That is why dictionaries are never finished: they are a living work that strives to reflect the developments taking new forms and mutations of meaning."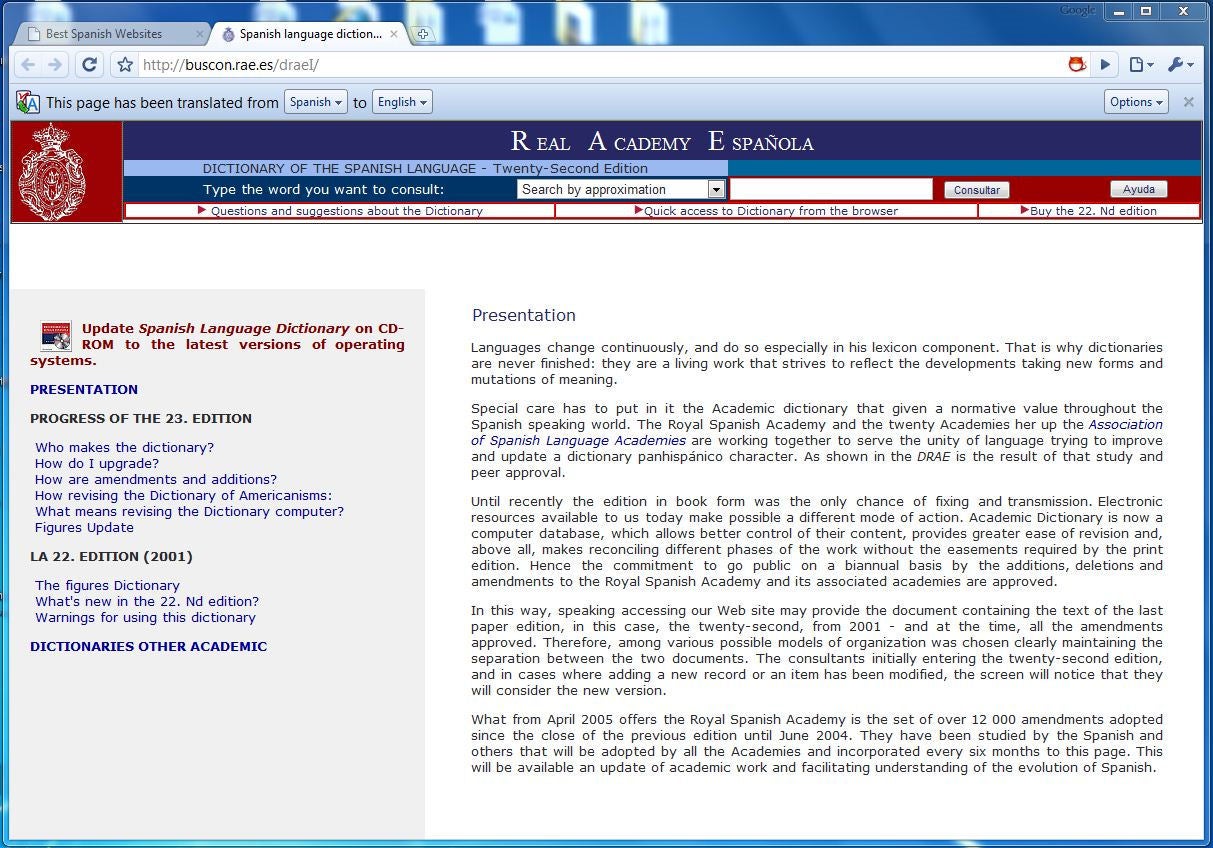 Here's Bing Translator's version:
"Languages change continually, and do so in particular in its lexical component. Therefore the dictionaries are never finished: are a living work that strives to reflect the evolution by registering new forms and in response to the mutations of meaning."

And Yahoo Babel Fish's:
"The languages change of continuous, they do and it of special way in its lexical component. For that reason the dictionaries never are finished: they are an alive work that strives in reflecting the evolution registering new forms and taking care of the meaning mutations."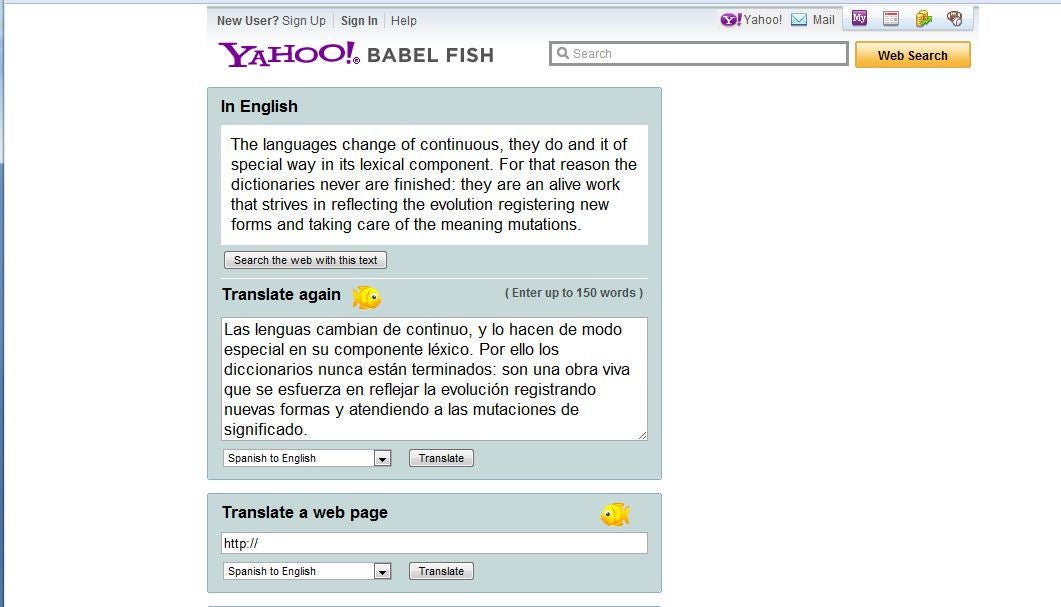 Results: Each translation has its peculiarities, certainly, and this comparison isn't intended to show that one machine translation service is better. It's fair to say, however, that Chrome's translator is up to the task. And the fact that it's tightly integrated in the browser is a major plus.
More: The latest Google Chrome Browser beta also adds privacy features…learn more about them here.