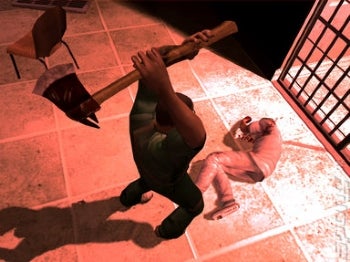 An Iowa State psychology professor is claiming–not for the first time–that his latest published study offers irrefutable evidence that exposure to violent video games increases the likelihood of aggressive behavior. And a Texas A&M psychology professor has responded–in the same publication–claiming that the Iowa State study is methodologically flawed.
Published in the March 2010 issue of APA journal Psychological Bulletin, the study by Iowa State professor Craig Anderson, director of Iowa State's Center for the Study of Violence, concludes that exposure to violent video games leads to an increase in aggressive thoughts and behavior, as well as decreased empathy and favorable social behavior in children.
"We can now say with utmost confidence that regardless of research method–that is experimental, correlational, or longitudinal–and regardless of the cultures tested in this study [East and West], you get the same effects," said Anderson. "And the effects are that exposure to violent video games increases the likelihood of aggressive behavior in both short-term and long-term contexts. Such exposure also increases aggressive thinking and aggressive affect, and decreases prosocial [sic] behavior."
Also published in the March 2010 issue of Psychological Bulletin, a response by Texas A&M professors Christopher Ferguson and John Kilburn entitled " Much Ado About Nothing: The Misestimation and Overinterpretation of Violent Video Game Effects in Eastern and Western Nations" stipulates that Anderson's study has serious flaws. Ferguson and Kilburn allege that Anderson's meta-analysis included several studies that don't relate well to "serious aggression," several "apparently biased" unpublished studies, and a "best practices" analysis they say "appears unreliable."
"Despite a number of methodological flaws that all appear likely to inflate effect size estimates, the final estimate…is still indicative of only weak effects," conclude Ferguson and Kilburn, "effects" referring to the strength of the causal relationship between stimuli (violent video games) and response (increased aggressive behavior).
More on this shortly, once I've had a chance to read through both articles in full. I'll admit, based on the perceived scientific merit of prior studies out of the Iowa State aggression research department, that I'm not sure what's changed in terms of actionable evidence in this latest report. As any statistician would admit, you can find relationships between all kinds of things…it's the strength of the relationship that matters.
(Update – 1:04pm PT) An eagle-eyed reader with access to Psychological Bulletin online writes that it actually includes a third article by the Iowa State group entitled "Much ado about something: Violent video game effects and a school of red herring: Reply to Ferguson and Kilburn (2010)." I've just had a look myself, and there's a fourth entitled "Nailing the Coffin Shut on Doubts That Violent Video Games Stimulate Aggression: Comment on Anderson et al. (2010)."
Follow us on Twitter (@game_on)