In a statement released yesterday, Apple announced it was suing Taiwanese maker of smartphones HTC for infringing on 20 patents owned by Apple. While PCWorld has covered the topic from all sorts of angles, what specific patents are in question? According to the statement, twenty of them, ranging in age from 15 years to one month.
Most of the patents in question have to do with lower-level operating system functionality, or multitouch gestures. The first ten we'll cover are from the federal case, including US Patent #7,657,849 for "Unlocking A Device By Performing Gestures On An Unlock Image" which was granted on February 2, 2010, barely a month ago! This patent's title says it all: unlock your phone by sliding your finger on the unlock image. Pretty easy to understand? Let's see some of the others:
US Patent #5,920,726, "System And Method For Managing Power Conditions Within A Digital Camera Device," is a process by which the camera can be rapidly powered on after the device wakes from a sleep mode. This patent dates back to the mid 1990s!
How about US Patent #7,633,076, "Automated Response To And Sensing Of User Activity In Portable Devices"? It describes how a phone's sensors determine what sort of activity you're doing, whether looking at your phone, talking on it, or simply carrying it in your pocket.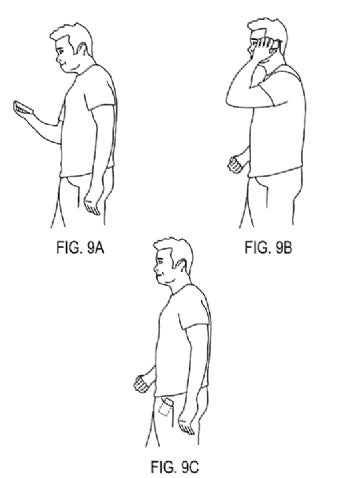 Filed in 1999, US Patent #6,424,354 "Object-Oriented Event Notification System With Listener Registration Of Both Interests And Method" has some vintage OS 9-style illustrations, but just because the technology's over 10 years old doesn't mean it's irrelevant: Engadget describes this patent as "a system specifically described in the abstract as presenting a context-sensitive menu on the screen, [which is] very much the core of the Android UI." Shouldn't Apple be taking this one up with the Open Handset Alliance, rather than HTC?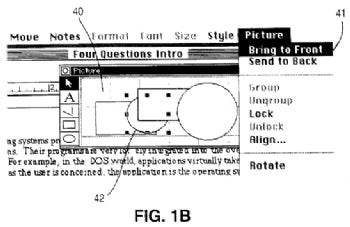 If you're craving the remaining six patents involved in the federal case, or the other ten from the International Trade Commission suit, you're in luck! The federal filing is available here, and the ITC documents are here. While HTC asserts it uses its own technology and hasn't infringed on Apple's intellectual property, these should be fascinating cases to watch develop, regardless of if things get settled in days, months, or years. Pass the popcorn!
What do you think will happen with the lawsuit? Will Apple's suing HTC discourage innovation in the smartphone market? Let us know in the comments.
[More patent analysis at Gizmodo and Engadget.]