RealNetworks has decided to resolve the legal challenges brought against it by Hollywood, and permanently discontinue its RealDVD software. As part of the settlement, RealNetworks will also pay $4.5 million in legal fees to the parties that brought the lawsuit against the company including six Hollywood studios, Viacom and the DVD Copy control association. RealNetworks will also reimburse the 2700 customers who purchased the RealDVD software since its launch in 2008. The settlement ends a legal battle of almost 17 months that started just one day after RealNetworks made RealDVD available for sale in late 2008.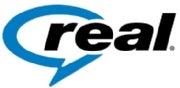 The strange thing about the RealDVD case is that the software was relatively conscientious about concerns over copy protection and piracy. Unlike other software alternatives, RealDVD preserved the copy protection software embedded on the disc, and any copies you made using RealDVD were locked onto the hard drive you saved them on. This made it impossible to convert RealDVD content into different video formats such as DVI, AVI or MPEG-4 and then shares those files on the Internet.
Despite these copy protection steps, however, RealDVD still made content producers nervous. The irony is by defeating RealNetworks Hollywood has lost one possible solution to its real battle: the need to protect intellectual property while still giving you the freedom to consume purchased content as you see fit. Instead, the entertainment industry blew it, and movie and television content is no safer today, than it was yesterday.
Can't Stop the Ripping

RealDVD may be gone, but there are dozens of alternatives for DVD copying software (known as ripping), and almost all of them are less respectful of encryption methods than RealDVD. Hollywood has pursued some DVD ripping software creators, like the makers of the freeware DVD Shrink, but that hasn't worked either. Even though the official DVD Shrink site is gone, the software lives on thanks to mirror sites like these, making it almost impossible to stop people from using the software.
There Be Pirates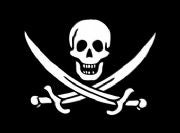 Two file sharing directories, The Pirate Bay and Mininova, were forced to go legitimate last year, but that hasn't stopped file sharers from continuing on without them. The fact is, even if Hollywood was able to shut down every torrent site, you could still use several mainstream search engines to find torrents just by plugging in the search term 'filetype:torrent' as part of your query.
Piracy has also moved onto the Web, with countless pirate streaming sites just a few clicks away thanks to streaming platforms like Megavideo, zSHARE, wisevid and many others.
DVDs are Dinosaurs
Netflix recently inked a deal with Warner Bros. that would bring more content to its streaming service, but new movie releases wouldn't come to Netflix until 28 days after their DVD launch date. The video rental and streaming service was widely criticized for this move, and the deal also shows that Hollywood is fearful of losing its cash cow: DVD sales. But with technology expanding at a rapid pace this is no time for fear, and DVDs are already a losing proposition for Hollywood.
The fact is, more people than ever want to view content on digital platforms. In October 2009, U.S. viewers used Hulu, Fox, Viacom and CBS video to stream premium content videos over 2 billion times–the height of the fall TV season–according to comScore. Add to that the 11 billion videos streamed on Google's video sites during the same time frame, and it's clear where the future is headed.
Let's not forget the popularity of premium video download and streaming services in addition to Netflix such as the iTunes Store, Amazon On Demand and EPIX. People are turning to these new formats, because they provide greater choices to watch movies when you want, how you want and on a variety of different devices. The same cannot be said for DVDs.
More Copy Protection Is Not the Answer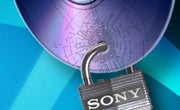 Hollywood has tried to stay one step ahead of DVD crackers with a variety of encryption formats such as the Content Scramble System (CSS), ARccOS and RipGuard. The problem is, all of these protection formats are useless if a user has the right software. Even the Advanced Access Content System used on Blu-ray discs has been cracked. The fact is, Hollywood can't win this war, and more and more copy protection will only prolong the battle between content producers and users who want more control over the content they purchase.
A more rational approach would be to figure out ways to let consumers buy a movie once, and then use it across multiple devices or back it up to a hard drive if they so choose. Some studios are already experimenting with this by bundling PSP- or iPod-ready movie files on some Blu-ray discs. This is a great first step, but until every DVD comes with options like this, Hollywood ultimately loses. If DVD makers want to win in the digital economy, then they have to serve the multi-platform needs of their customers. If Hollywood doesn't do this, there are plenty of smart software makers out there who will.
Connect with Ian on Twitter (@ianpaul) or on Google Buzz.