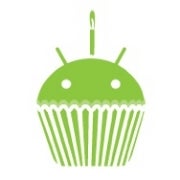 With your Android device at hand, you may never need to carry a camera again. The Android operating system packs enough photo functionality to let you take top-notch pictures and edit images on the fly. Learn how to harness that power, and capture memorable moments in a snap.
The Android Camera
Whether you have an Android tablet or phone, you can always access your device's camera by tapping the Camera app icon in the main app drawer. (If you like, you can place this icon on your home screen as a shortcut.) Some phones also have a dedicated hardware button for loading the camera on demand.
When you open the Android camera, you'll see a large viewfinder plus a few on-screen buttons. Thanks to manufacturer-specific modifications, the specifics of the layout vary somewhat from one device to the other, but you'll always find the same basic functions: a large shutter button for snapping a photo, a switch to toggle between your device's still photo and video-recording modes, and an icon for opening your device's gallery of stored multimedia.
You'll also see a series of advanced options for still photo-taking. These are typically along the left or right side of the viewfinder area; on some devices, you may need to tap the viewfinder area once in order for the options to appear. The advanced options allow you to zoom in and out, adjust the focus mode and exposure, set the white balance and flash, and specify whether you want the device to store location information along with your images. You can also apply color effects and adjust picture size and quality.
You can reach the camera's advanced options by tapping the Menu key and selecting options, or by touching the lined area to the far left of the screen. A slide-out menu will present you with options for photo size, photo quality, and whether to store location information along with the image.
Finally, if your device has a front-facing camera as well as a rear-facing one, you'll find a switch to toggle between the two lenses.
Viewing and Editing Photos
Every image you capture is stored in the Android Gallery app, which is accessible from the main app drawer as well as from the Camera app itself. Within the Gallery, you'll find all of your images organized into different folders based on how you obtained them.
You can tap on any folder to view the files inside, then swipe through the various thumbnails and tap on any one to view the image at full-screen size.
When viewing an image, you can pinch to zoom in or out. You can also tap the image to bring up a series of additional options (on a phone, the options will typically appear at the bottom of the screen; on a tablet, they'll be in the top-right corner). These options provide quick ways to delete the image; to share it via Bluetooth, email, text message, Picasa, or any social networking app installed on your phone; to set the image as your main system wallpaper or as an icon for someone in your contacts list; and to rotate or crop the image.
To move among different images within any folder, simply swipe left or right on the screen. You can also use the commands at the top-left of the screen to return to the folder's main page.
The Gallery app allows you to play a slideshow of your photos, too. Just look for the Slideshow option, at the bottom of the screen on a phone or at the top-right of the screen on a tablet.
Editing Images
The Android Market offers many options for manipulating and editing images. Among the most advanced utilities is Adobe's free Photoshop Express app. The Photoshop Express app simplifies cropping, color correction, and other enhancements of your images.
Another useful app is the PicSay Photo Editor. This free app includes tools for color-correcting images and for applying a variety of visual effects. The PicSay Pro edition–priced at about $4.30–adds a bevy of additional photo-editing features, ranging from painting tools to red-eye removal utilities.
Image Widgets
With Android's widgets, you can bring your favorite images right onto your device's home screen. Android has a built-in picture frame widget that lets you frame a single photo on the screen. Some tablets and phones come with extra manufacturer-added options as well.
Looking for something more? The Android Market offers several robust photo widgets, such as the aptly named Android Photo Widget. A free version of the program gives you a choice of three frame sizes and about four dozen frame styles. It'll cycle through up to 10 of your photos at an interval of your choosing.
The paid version of the app, available for about $2.15, will cycle through as many of your photos as you like. It also has extra size options and the ability to pull images from the Internet to include in the rotation.
Other Ways to Get Images
Besides using photos that you've snapped yourself, you can download images to your device from the Web or transfer them directly from your computer. Any image you save onto your device, regardless of where you store it, will always show up in the Android Gallery application.
To grab an image from the Web, simply press and hold your finger on it while in your device's browser. A menu will pop-up with the option to save the image to your storage.