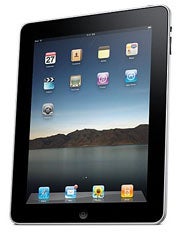 We're down to the final weeks before the debut of Apple's famed iPad. Even with the sale date set, though, plenty of pressing questions remain about the highly hyped device.
Today, one of those questions appears to be answered.
Apple's iPad and Tethering
Apple's iPad, as we learned back in January, will be sold in two editions: a Wi-Fi-only edition, set to become available on April 3, and a 3G-enabled edition, set to go on sale later in the month with contract-free data plans from AT&T.
What had been unknown up until now was whether Apple's Wi-Fi-based iPad would have the capability to tether to an iPhone, thereby letting you harness the data connection from your mobile plan to surf the Web that way as well.
The apparent answer, in a single syllable: no.
The iPad E-Mails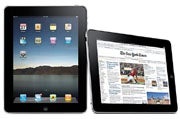 According to Apple blog AppleInsider, the disclosure came straight from the head honcho's billion-dollar mouth. A Swedish user named Jezper Söderlund says he sent an e-mail directly to Steve Jobs asking about the availability of tethering between the iPad and the iPhone — and, he reports, Jobs wrote back.
Now, before you get too skeptical, remember that Mr. Apple has allegedly answered user-sent e-mails before — several times, in fact. And, as seems to be Steve-O's modus operandi, this message was written with as few words as humanly possible.
Here's what Söderlund's e-mail reportedly said:
"I'll keep it short.
I'm Jezper from Sweden, a long time Apple fan, currently about to replace the very last computer at home with a brand spanking new iMac i7. I'm also awaiting the release of the iPad. However, I have one question:
Will the Wi-Fi-only version somehow support tethering thru my iPhone?
Two devices, based on the same OS, with already built-in technology to share one data plan suggests a secondary contract could possibly be redundant.
From the look of your keynote, where the iPad sits well between my MacBook Pro and my iPhone, I was hoping the three of them could interact as seamless as possible.
All the best,
Jezper Söderlund"
And Jobs' response, as indicated by Söderlund:
"No.
Sent from my iPhone"
Apple and Tethering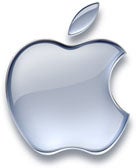 Tethering has long been an area of contention among even the most ardent Apple fanboys. After axing a third-party tethering app from the App Store in 2008, Apple and AT&T have remained decidedly vague about when the functionality could return to the much-adored phone.
If true, then, the lack of tethering support on the iPad shouldn't exactly come as a surprise. And while Jobs didn't go into great detail about the iPad's other potential tethering possibilities — whether the 3G-equipped model would be able to tether its data connection to a laptop or desktop, for example — most of those scenarios seem like long shots coming from the dynamic duo of Apple and AT&T.
All in all, I think it's fairly safe to say there won't be an app for that.
JR Raphael frequently covers mobile technology for both PCWorld and eSarcasm, his geek-humor getaway. He's on Facebook: facebook.com/The.JR.Raphael