Apple chose the Oscars on the ABC television network to air its first iPad commercial on Sunday night in the U.S.
The Cupertino, California, company kept the ad simple, showing the device set on someone's lap and being used for a range of activities, from viewing pictures to surfing the Internet and reading e-books. The commercial has already been posted on YouTube.
Apple often chooses high profile TV events to place ads for its products. The company unveiled the Macintosh personal computer during Super Bowl XVIII in its popular 1984 commercial, for example, and has also aired iPhone commercials during past Oscars.
The iPad, a 9.7-inch touchscreen computer with no physical keyboard attached, is due out in the U.S. on April 3, though people can pre-order the device starting Mar. 12, according to Apple. A version of the iPad with Wi-Fi only will be available initially in the U.S., with 3G-enabled iPads coming out later in April.
The device will be out in Australia, Canada, France, Germany, Italy, Japan, Spain, Switzerland and the U.K. in late April, the company said last week.
iPad (2010)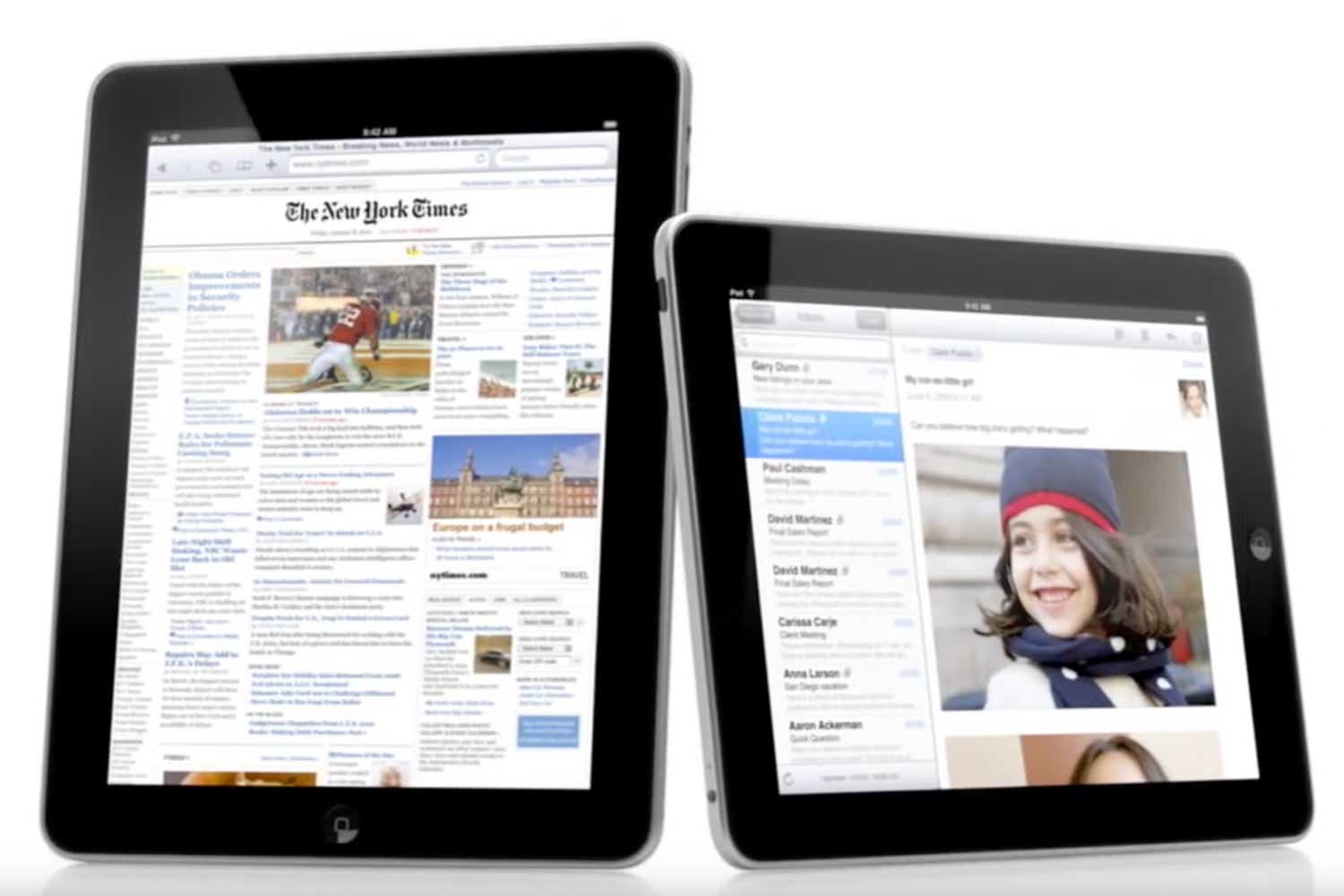 Read our full
iPad (2010) review