Final Fantasy XIII goes on sale in less than 24 hours, location depending. Is it any good? Which version–PS3 or Xbox 360–should you buy? What about the midnight launches? Did you preorder the game? Want to know what to do if you didn't?
Answers and tips below!
How many editions are there again?
In the US, just one, which sells for $60, Xbox 360 or PlayStation 3.
Square Enix is selling an international (non-US) collector's edition for PS3 and Xbox 360 that includes a slip-cased soundtrack, hardback art book, exclusive art prints, and a decal for £60 suggested retail (about $91 at the current exchange rate). If you're hardcore, you could always import a copy–PS3 games are region-free, though several Xbox 360 games aren't–but you may pay dearly. The collector's editions are only available in limited quantities, and the secondary market sellers are already price-gouging. (Tip: See eBay UK for the best deals.)
Microsoft's selling a $400 bundle version of its 250GB Xbox 360 that comes with a copy of the game, two wireless controllers, and "exclusive download avatar items." They're also supposed to be selling a Final Fantasy XIII faceplate designed by Square Enix's Tetsuya Nomura, but it's only available "promotionally in fixed quantities across select retailers in Europe, North America, Australia, and New Zealand." (A few sellers have it listed "in hand" on eBay US.)
What about Sony? The company offered a limited edition PS3/Final Fantasy XIII bundle in Japan, but–perhaps because the Microsoft bundle is exclusive–hasn't announced one stateside.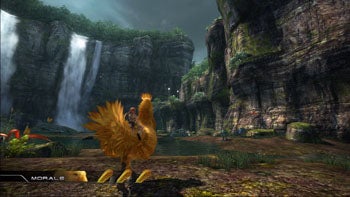 Has anyone broken the street date?
Yes, or at least yes-maybe based on photos posted to blogs, message boards, Twitter accounts, and calls to a few retailers. But no, no one's officially broken the street date, and read my lips: No one will. Square Enix and Sony have all sorts of future press releases banking on Final Fantasy XIII's first day sales figures. Confuse customers by changing the target date at the last minute and you compromise those figures.
Can I get a copy at launch if I didn't preorder?
Maybe. Check with your retailer. Chances are yes, you can, because you almost always can. The prelaunch availability hype is just that. Some retailers offer standby lists, in the event presell customers don't pick up their copies in the first 24 hours.
Also: Online retailers like Amazon offer release day shipping. If you order a copy today (Monday) before the online ship deadline, chances are you'll have a copy in your mailbox tomorrow. Just make sure you pay close attention to ship guarantees and shipment options at checkout.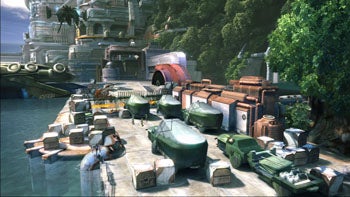 Who's offering midnight launches?
The usual suspects, including GameStop, the odd Best Buy, and…yeah, mostly GameStop. Check with your local retailer either way, just to be sure. It's always possible Mom 'n Pop's Videos Games Emporium has something in the offing.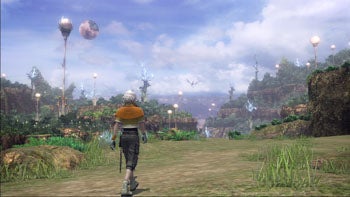 Is anyone discounting the game?
Yes. Well, sort of. Wal-mart's knocked the usual pennies off the game, selling it for $59.96 with a "Bonus $10 Walmart.com eGift Card" (limited time offer, while supplies last, etc.). Everyone else, e.g. GameStop, Best Buy, Toys R Us–even Amazon–has it for $59.99.
(Update – 9:11pm PT) It sounds like Best Buy is in fact offering a $10 gift card with a purchase of the game, same as Wal-mart.
Which version should I buy? Xbox 360 or PlayStation 3?
Short answer: Which system do you own? That's the version you want, full stop. The visual differences, which we'll cover in a moment, aren't significant enough to justify an expensive platform switch.
If you already own both systems, your choice gets harder. Critical consensus suggests the PS3 has the edge, visually speaking, over the Xbox 360. The game's cutscenes suffer from compression issues on the Xbox 360, while the in-game engine renders at a lower resolution (1024×576 as opposed to 1280×720, i.e. native 720p). Put another way, the Xbox 360's video sequences aren't as sharp or colorful and suffer from artifacting, while the in-game environments aren't as crisp or clear.
Eurogamer's pixel-nitpicking sub-site Digital Foundry published a detailed comparison last Friday. While the article's claims are often speculative (and sourcing a message board post is begging trouble) the visual evidence assembled in the article itself seems pretty solid. I've had both versions of the game running side-by-side myself over the weekend, and the differences do in fact exist, more or less as stated in the DF piece.
That said, they both look great, but since waffling's disingenuous, I'd recommend dual-system owners buy for PS3.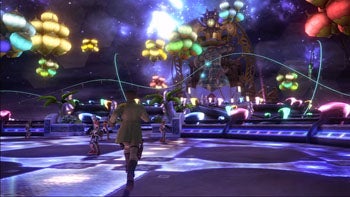 Can I buy a strategy guide?
Yes, designed by Piggyback Ineractive and available in two versions: A 260-page standard edition for $25, or a 276-page limited and numbered collector's edition for $35 (210,000 copies total, and I believe that's internationally).
The standard edition is softcover on average-quality paper, while the collector's edition comes in a hardcover binding and printed on "superior quality art paper." The latter's 16 extra pages include a recap of Final Fantasy XIII's story illustrated with concept artwork, plus an "analysis and speculation" section exploring the game's characters and themes.
Anything else Final Fantasy XIII-related for sale?
If you're really into the whole Final Fantasy thing, Square Enix has an official online merchandize store, where you can buy everything from action figures modeled after the game's protagonists to the game's official soundtrack to a pair of $90 silver earrings similar to those worn by one of the game's love interests.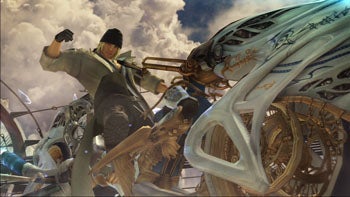 How's it playing with critics?
Pretty well so far, with a few low-scorers. That sounds about right, given the notable shifts in gameplay pedigree. I reviewed the PS3 version for GameSpy and gave it high marks. You can see the broader critical spread here (PS3) or here (Xbox 360).
Follow us on Twitter (@game_on)