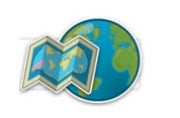 Missing from Google's announcement Wednesday that biking directions would be added to Google Maps is any word of support for smartphones. For the bicycle bound, that own smartphones, it looks like you're going to have to print your maps out before you grab your helmet and head out the door.
Yes, Google Maps's biking directions are a great idea. As with the walking and public transit directions added in previous years, it's nice that people who don't strictly rely on their cars can still use Google Maps to get around.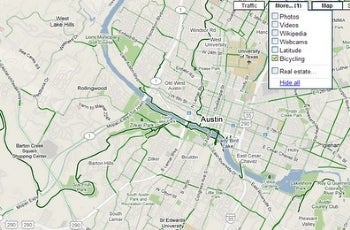 But the new feature of biking directions is not as useful if you can't take it with you. Right now I can't access the Google Maps directions for bikes feature on either my iPhone or a colleague's Android-based Motorola Droid.
Maybe I've just become spoiled by Google Maps for Mobile, but looking up directions beforehand has become a thing of the past when I drive or walk somewhere, because I can always just look up where to go on the fly. This comes in handy when plans change, or if I miss the exit on the highway and need to plot a new route. For biking, a mobile app lets you plot a new course if the one you planned seems too long, short, easy or strenuous.
Unfortunately, neither the announcement on the Official Google Blog nor the Google Lat Long Blog mention mobile at all.
If history's any lesson, Google's biking directions will come to mobile phones eventually. Google introduced public transit guides in October 2007, and walking directions in June 2008, but their arrival on mobile phone platforms was all over the place: Transit came to Blackberry and Java phones in June 2008, and to Symbian and Windows Mobile in July of that year. Walking directions came to Blackberry phones in September 2008. The iPhone got transit and walking in November 2008, and Android finally got transit directions in June 2009.
With a release calendar that scattered, it's impossible to predict when Google Maps' biking directions will go mobile. Time to buy some more printer paper for all those bike trails.