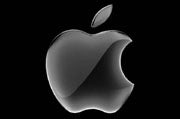 It's not every day that you see a major tech company being called a "jealous and arbitrary feudal lord." Today, Apple holds that distinction.
The Electronic Frontier Foundation, a nonprofit digital rights advocacy group, has started a very public fight against Apple's notoriously controlling ways. The organization obtained a copy of Apple's license agreement for iPhone app developers — a document that, by the EFF's description, is carefully guarded from ever entering public view.
Knowing Apple's history of control — the company's methods are sometimes satirically compared to those of a communist regime, after all — the details of the developer agreement aren't entirely surprising. But seeing such strong remarks from a highly regarded rights organization is certainly something that grabs your attention.
Apple's iPhone Developer Agreement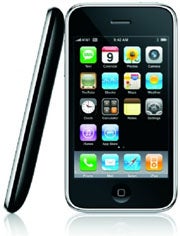 Before we get to the specifics of the EFF's review, let's take a quick look at Apple's actual developer agreement. Even the very pages of Apple's contract appear to be crafted with control in mind: The document contains a clause that forbids developers from publicly discussing the agreement in any fashion without Apple's explicit approval. The first rule of Developer Club, it seems, is that you don't talk about Developer Club.
The EFF was only able to obtain and publicize the document by way of a keenly spotted loophole: NASA recently released its own app into Apple's App Store. Being that NASA is a government agency, the EFF was able to file a Freedom of Information Act request to get a glimpse at what NASA had signed.
(If you ask me, Apple probably wants to sue NASA for handing over the info, but it's too busy suing everyone else in the galaxy for violating its patents on common technology.)
You can see the entire Apple developer agreement at the EFF's site (PDF). Here, though, is a quick-and-dirty guide to the highlights:
• Apple can reject your app for any reason, even if you do everything by the book. It can also kill it after acceptance at anytime and for any reason. There's plenty of evidence out there on this one.
• If Apple does reject your app, you can't then take it and distribute it through another channel (such as a third-party app distributor).
• You are forbidden from developing an app or even installing the software development kit on any computer not manufactured by Apple.
• No matter how badly Apple may screw up — botching an update to your app, for example, or accidentally taking your app offline and costing you several days' worth of income — it'll never owe you more than $50 in damages.
• You must take the official Apple fanboy oath to prove you are a fully committed diehard Apple-lover who will never, ever question anything Steve tells you.*
*Okay, I made that last one up. But hey, it seems like it could fit in pretty naturally.
The EFF on Apple
There's the background; now, here's what the EFF is saying. Apple's agreement, according to Senior Staff Attorney Fred von Lohmann, is a "very one-sided contract, favoring Apple at every turn."
Lohmann goes on to state that Apple can get away with its tactics because it "owns" its customers, thanks to the closed ecosystem that is the iPhone (as well as the iPod Touch and iPad).
"In short," he says, "no competition among app stores means no competition for the license terms that apply to iPhone developers."
And for the real zinger:
"If Apple's mobile devices are the future of computing, you can expect that future to be one with more limits on innovation and competition than the PC era that came before. It's frustrating to see Apple, the original pioneer in generative computing, putting shackles on the market it (for now) leads. If Apple wants to be a real leader, it should be fostering innovation and competition, rather than acting as a jealous and arbitrary feudal lord."
Amen, brother; I couldn't agree more. Apple's current strategies are far more focused on protecting its interests than serving the interests of its users. And it's a shame, too, because the potential for greatness is there; Apple has the inspiration and the ability to build a near-flawless piece of technology. But, as I've argued before, the company insists on maintaining such a tight grip on its users' experiences that people are forced to make significant sacrifices in order to reap the benefits the products provide.
On a side note, if anyone comes across a good costume for "arbitrary feudal lord," let me know. That's got Halloween 2010 written all over it.
JR Raphael is a PCWorld contributing editor and the co-founder of eSarcasm. He's on Facebook: facebook.com/The.JR.Raphael