The results are in from comScore for the most recent quarter for smartphone usage in the United States. With smartphone use up 18 percent over the previous quarter, topping 42 million users, Google's Android mobile operating system stands out as the dominant winner for this quarter.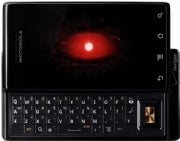 The smartphone statistics from this quarter demonstrate that the smartphone is still viewed primarily as a business tool rather than a consumer toy. Businesses and business professionals continue to embrace BlackBerry and Android devices, in all of their many shapes and forms, over the Apple iPhone.
Verizon's massive marketing effort leading to the launch of the Motorola Droid, and Google's major media attention for the introduction of the Nexus One appear to have paid off. Android more than doubled its market share over the previous quarter–jumping more than 250 percent from 2.8 percent of the U.S. smartphone market to 7.1 percent.
Apparently, much of that market share increase came at Microsoft's expense. Microsoft finally unveiled the next generation Windows Phone 7 platform, but that hasn't helped stop the bleeding for the current Windows Mobile devices. In fact, the lack of a path to upgrade current devices to the new Windows Phone 7 operating system when it arrives, and the lack of backward compatibility to run current Windows Mobile apps probably mean Microsoft can expect sharp losses in the next quarter as well.
Analysts have generally praised Windows Phone 7, which is a completely new platform from the ground up rather than an incremental evolution of the waning Windows Mobile operating system. The market is hungry for the next generation mobile operating system from Microsoft, and hopefully Microsoft will rebound and reclaim some of its lost smartphone market share once the new platform arrives.
In spite of the steep losses, Microsoft remains in third place behind Apple, which remained relatively stagnant. The iPhone saw an increase of 0.3 percent–statistically irrelevant and essentially no gain at all. The iPhone remains as the device that all others aspire to be, but Apple may have reached a saturation point when it comes to consumer adoption of a smartphone device.
Despite its monumental success, Apple faces some hurdles in trying to continue growing iPhone market share. The combination of a closed, proprietary platform, inferior or immature tools for integrating it with business environments, and the fact that the iPhone is tied to a single wireless provider are all handicaps for the iPhone OS.
The consumer versus business is apparently more than just a label. While Apple has made strides to make the iPhone more business-friendly, and IT administrators in many businesses have reluctantly embraced the platform, the fact is that it is still viewed as more of a consumer toy than an enterprise smartphone.
It makes sense that those jumping ship from Windows Mobile would embrace Android, as appears to be happening. Android provides an experience approaching what users have come to expect from an iPhone (assuming you get the right device), but delivers it on an open source platform that is much more customizable and business-friendly than the iPhone.
Android is now available from all four major wireless providers in the United States, while the iPhone is still available exclusively from AT&T. The initial Android device available from AT&T–the Motorola Backflip–is a weak device compared to the Droid or the Nexus One, but the door is open and AT&T will continue to expand its Android portfolio over time.
Microsoft Windows Phone 7 devices are not expected to be available until later this year–probably just in time for the holidays. That means the next quarter will once again be a battle between Android and iPhone, and Android will most likely continue to be the benefactor of Microsoft's plummeting market share.
If Google and Microsoft both have another quarter like this one again, Android could actually jump past Windows Mobile to take third place when the next comScore results come out.
Tony Bradley is co-author of Unified Communications for Dummies . He tweets as @Tony_BradleyPCW . You can follow him on his Facebook page , or contact him by email at tony_bradley@pcworld.com .