The world is one step closer to holding the Apple iPad in its shaking hands: consumers can pre-order iPads on the Apple Website starting
tomorrow, Friday, March 12, at 5:30 a.m. PST.
That's 5:30 a.m. PST and 8:30 a.m. EST, for those of you planning on staying up all night, fingers poised at the ready, just so you can be the first to click through the pre-order Website. You'll be able to order any of the configurations, though the April 3 release date only applies to the Wi-Fi version. The 3G-equipped iPads won't be available until later in April.
The iPad starts at $499 for the 16GB Wi-Fi-only model, and goes up to $829 for the 64GB, 3G- and Wi-Fi-equipped model. Pre-orders will only be available for U.S. customers.
Of course, if you're looking to get a good deal on Apple's latest toy, pre-ordering
is not in your best interest — especially since Apple has already indicated that it will be flexible on the iPad's pricing, depending on how the device sells initially. And who can forget Apple's sudden price slash on the first iPhone–when Apple dropped the price of the original iPhone by $200 (and, after complaints, offered early adopters a $100 Apple store credit).
The Wall Street Journal's Smart Money Blog details a host of reasons to refrain from pre-ordering the iPad–including price drops, bugs, app availability, connectivity, and competition. The Journal notes that, as is likely with the first edition of any new product, bugs haven't been fixed, a very small selection of apps will be available, there will only be Wi-Fi enabled versions (at least, initially), and other companies might step it up.
"Even the first iPhone owners were pretty unhappy," Rob Enderle of the San
Jose-based Enderle Group told the Journal on Thursday.
Other companies may have something to offer–since the announcement of the iPhone we've seen a slew of touchscreen tablet announcements, including a prototype from Freescale (which runs Android, Chromium OS, or Linux), and the Crunchpad-turned-Joo Joo.
Rationally speaking, it looks like it would make sense to hold off on pre-ordering the iPad–at least for a few months, to see how Apple plays the market and to see what bugs might arise.
Of course, there are not many rational Apple fanboys out there, so if you still want to pre-order the thing, I recommend you get up tomorrow as close to 5:30 a.m. as possible.
iPad (2010)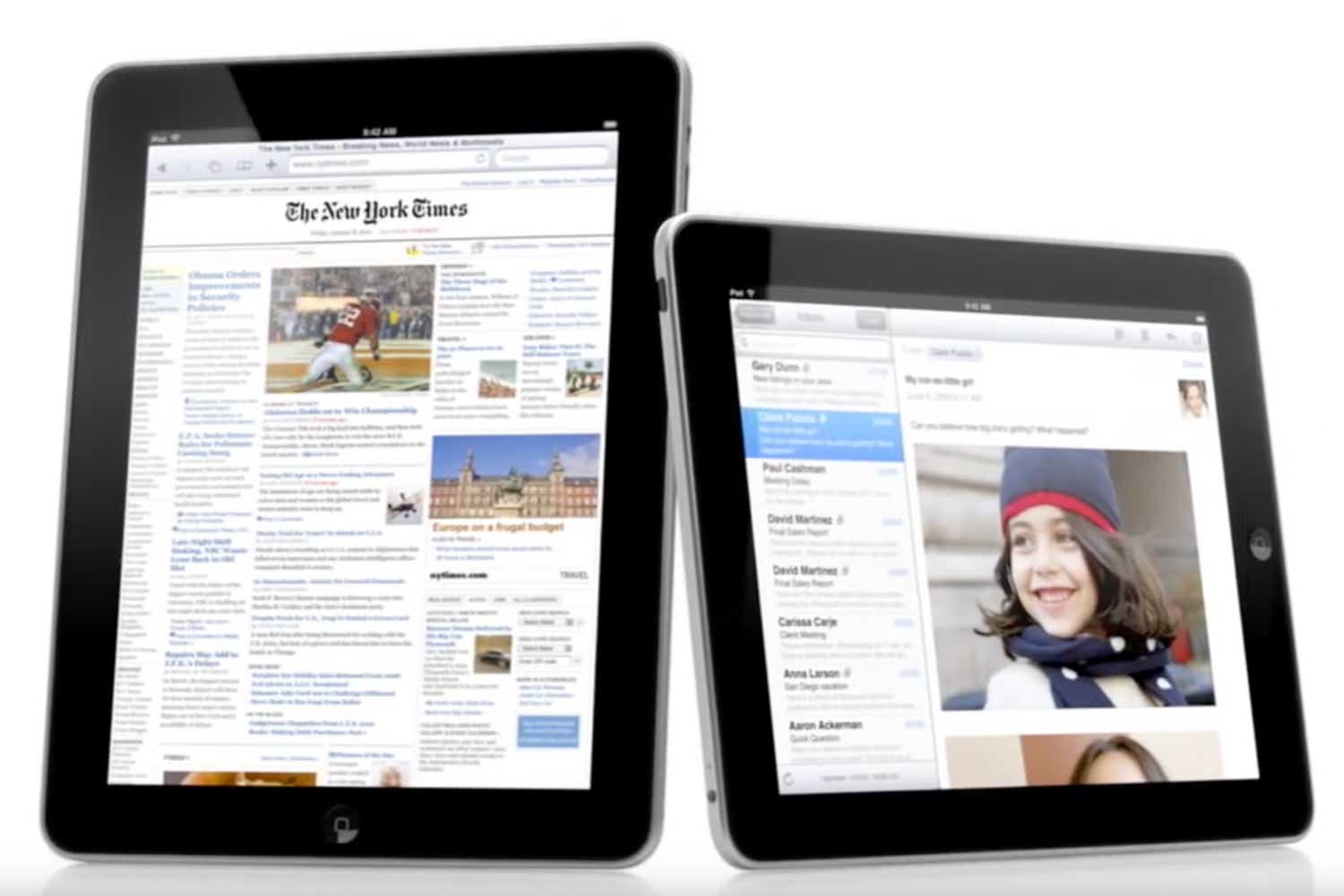 Read our full
iPad (2010) review