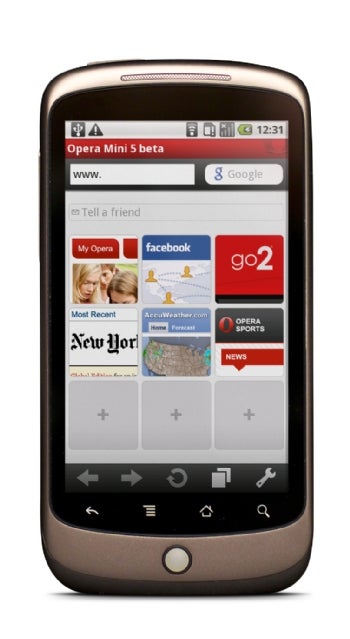 Do you want to try a different browser on your Android phone? The folks at Opera Software announced a beta version of the Opera Mini 5 browser that provides a PC-like browsing experience on smartphones and other handheld devices that run on the Android platform.
This new beta of Opera's browser promises to be fast. Opera Mini compresses website data by up to 90% before pushing content out to your smartphone. And like Apple's Mobile Safari, it supports tabbed browsing along with the usual bookmarking. There's also Opera's "Speed Dial" feature for rapid access to favorite Web sites. Also featured is a password manager that, well, manages passwords, and a download manager that lets you pause and resume file downloads. How's that for a robust mobile browser?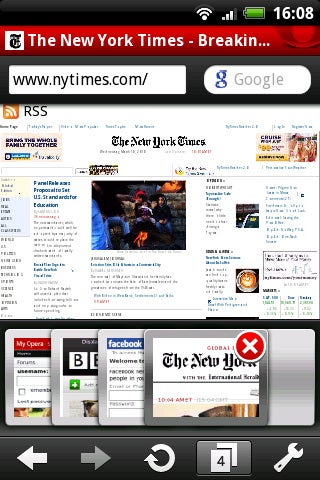 You can download Opera Mini 5 directly by visiting m.opera.com/next with your Android browser. More information on Opera Mini 5 is available on Opera's website. Have you installed this browser? How does it stack up against the built-in Android browser? Let us know in the comments!
Follow GeekTech on Twitter or Facebook.