It's finally iPad pre-order day, but remember: Apple's not alone in the tablet game. Since the iPad announcement in January, other companies have been hyping tablets of their own, pointing out what they have that Apple doesn't. (See "Tablets Steal the Show at CES" for a showcase.) Before pulling the trigger on an iPad, at least consider these alternatives:
HP's Slate
Like many iPad competitors, HP has hyped Flash as the killer app of its sort-of-codenamed slate (HP still calls it the "HP slate device," strangely avoiding t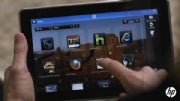 he word "tablet").
The Slate also runs on a multitouch-friendly version of Windows 7, which could provide more flexibility than Apple's rigid iPad OS. It'll be available "later this year."
What we don't know about it: Hardware specs, pricing, availability, content partnerships, or even the name.
The Notion Ink Adam
A look at the Adam's specs reveal that this is truly the anti-iPad. It has a 10-inch, tra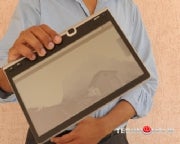 nsflective LCD PixelQi screen, which can switch between color and black and white modes for e-reading. Its operating systems (Android, Ubuntu, Chromium) and Web browsers (Firefox, Chrome) are open source, it runs Flash and has a camera.
This is the iPad alternative I'm most excited about, but also most skeptical of because it comes from a rather obscure company. The Adam is supposed to arrive in June or July.
What we don't know about it: Price, firm release date, app support.
Fusion Garage's JooJoo
As a simple Web tablet, the former CrunchPad may be the most feature-barren of all the iPad competitors, but it's also the closest to act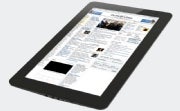 ually shipping.
The 2.5-pound device has a 12-inch screen, supports 1080p video streaming and supports Flash, but without an Internet connection, it's worthless.
It doesn't help, then, that the JooJoo doesn't have a SIM card slot for 3G. The JooJoo costs $500 and ships on March 25, barring any other delays.
What we don't know about it: Nothing, really.
Archos' Home Tablet(s)
If all these $500-and-up tablets are too much for you, Archos may have an answer with its $179 Archos 7 Home Tablet. Sure it's only got a 6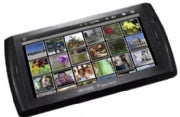 00 MHz processor, but Archos says it can handle videos just fine, and you've got a full Android operating system to work with.
It should arrive in April, but the company also plans to launch tablets powered by 1 GHz processors this summer, in sizes from 3 inches to 10 inches. And I should probably mention the already-released Archos 9, which is basically Windows 7 Starter on a touch screen.
What we don't know about them: Firm release dates for all the Android tablets, prices for the high-end tablets.