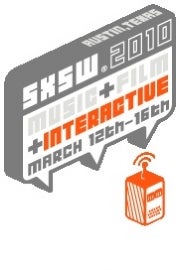 Small business owners have very strong feelings about Yelp, the popular social reviews site. A room full of them—many of them restaurateurs and their "social media consultants"—discussed various aspects of the service, and aired complaints and frustrations, at a lively session here at SXSW today.
At issue is consumers' and business owners' skepticism of the credibility of Yelp reviews. Many people in the interactive session here complained that Yelp reviews often focus on minutia, are completely false, are written by axe grinders or anonymous, angry people, etc. "When I travel, I have no way to know if a reviewer in Chicago is credible," one audience member here complained.
Yelp believes that people have an incentive to write their reviews honestly and well, in order to increase their rep on Yelp and to get kudos from other users. Great, but the majority of the reviews on Yelp are written quickly, often in the heat of the moment after a very negative or very positive review of some product or service.
But perhaps the biggest problem with Yelp reviews is that some of them are written by "interested parties."
I chatted with Yelp's Michelle Broderick and Kevin Newsum about this subject after the session. "Yelp is not an exact science," says Broderick. For example, there's no way for Yelp to prevent a small business owner from directing her employees and contractors to spend the afternoon writing positive reviews about the business on Yelp. There's no way for Yelp to prevent me from writing positive reviews about my brother-in-law's bowling ally, even if I've never been there.
Not that Yelp doesn't try. The site has an algorithm working in the background that removes negative reviews written by Yelpers who have written only one review on the site, Broderick explains. That single negative review will show up on the reviewer's page, but it will not show up in the reviews about the business, the subject of the review.
This is because Yelp believes that many "interested parties" or companies on the web who take money for writing bogus Yelp reviews (they exist) are detectable because they often write only one review. More honest reviewers usually write multiple reviews of different businesses. Still, the algorithm removes from the conversation the legitimate opinions of first-time reviewers.
Then there are the stories of Yelp extorting money from businesses in exchange for moving or removing negative reviews from the site. Yelp was accused of that very thing by two Bay Area newspapers last year, and an Animal Hospital has started a class action lawsuit around the issue earlier this year. Still I'm very skeptical of the idea that Yelp is doing this type of thing on a large scale, if at all. Isolated cases are always possible, but a program of paid reviews tampering by the company seems like the quickest way for Yelp to kill any credibility it has.
But that's not to say that businesses that pay Yelp's $300 per year membership fee don't have any way of influencing reviews: paying customers can pick their favorite review and place it at the top of the reviews of their business on Yelp. They also get to enhance their Yelp profiles to add more branding and color.
There are tricks to making the most out of user reviews, whether they are at Yelp or somewhere else. Most importantly, when reading user reviews disregard the most positive and most negative ones, and look for reviewers who are not emotional, and in control of the facts.