We'll get a preview of the future of Internet access proposed by the U.S. Federal Commmunications Commission, which will detail its National Broadband Plan Tuesday in an open meeting before formally presenting the plan to Congress on Wednesday.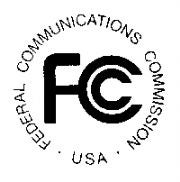 The meeting is scheduled from 10:30 a.m. to 12:30 p.m. Eastern Time at the FCC's Washington, D.C. headquarters. But if you can't make it to Washington, you can watch it live online at fcc.gov/live.
Congress gave the FCC a mandate early last year to develop a broadband plan as part of the American Recovery and Reinvestment Act. Its goal: to improve high-speed Internet access for millions of Americans.
Even though the plan is not yet public, key portions of what the FCC plans have come out in public speeches by FCC officials in recent weeks. Here's what we know so far:
What are the main points of the FCC's nationwide broadband plan?
The centerpiece of the FCC's plan is the "100 Squared Initiative:" a goal of implementing 100 Megabits per second (Mbps) broadband connections in 100 million American households by 2020. The U.S. has an estimated 114 million households today.
The FCC also wants to make 500MHz of wireless spectrum (over the air frequencies) available to mobile carriers. This will enable wireless companies to provide more data-intensive applications to mobile handsets. The move is recommended because the FCC because an impending wireless spectrum shortage could limit broadband and economic growth.
What are the benefits of faster broadband?
The FCC says faster broadband will allow innovation in the classroom, in health care and energy services; and promote public safety,
democracy and small business opportunity. FCC Chairman Julius Genachowski often promotes high-speed broadband, promoting such uses as remote doctor-patient counseling for rural communities, a smart energy grid that lets a home appliance regulate power consumption, new innovations in classroom learning including online tutoring and access to up-to-date e-textbooks.
Opportunities for businesses could be equally promising. Faster broadband can serve as a platform for new Web-based applications and services delivered from large corporations, small businesses, and startups working out of a garage.
How will the FCC find another 500MHz of spectrum?
Some government agencies, like the Department of Defense, control large amounts of spectrum for their own purposes. These agencies are unlikely to release much of their airwaves, so the FCC wants to ask television stations across the country to give up their unused spectrum and make it available at auction for the wireless companies. The FCC and the television stations would then share the auction proceeds.
How much spectrum do TV stations have?
Television stations have about 300MHz worth of spectrum, but in some cases these stations use as little as 36Mhz, according to Genachowski. However, the television companies already gave up 100Mhz worth of spectrum after the switch to digital television in early 2009.
The Na
tional Association of Broadcasters opposes giving up more spectrum, because the NAB believes further reallocation would hurt over-the-air programming.
"Any spectrum reallocation proposal that would leave consumers without access to broadcast services upon which they rely, and that would strand the very significant investments made by consumers, the government and broadcasters to transition to all-digital television broadcasting, is contrary to the public interest," the NAB said in a statement on spectrum management.
NAB members also want to use the spectrum they do have to expand offerings such as high-definition, multicast, and mobile digital television programming.
How much will the broadband plan cost?
The FCC is proposing that Congress allocate the Universal Service Fund (USF) to broadband deployment over a ten-year period. The USF was created to meet the goals of the Telecommunications Act of 1996, which included nationwide universal access to telecommunications services. The USF spends about $4.6 billion a year to me
et this goal.
The FCC also wants Congress to authorize $9 billion over three years to speed up broadband deployment. The agency also is expected to ask Congress to authorize another $12 to $16 billion for a nationwide broadband network for emergency services personnel. This would allow first responders to communicate with other agencies more quickly and effectively in the event of local or national crises.
The American Recovery and Reinvestment Act has already set aside $7.2 billion for nationwide broadband deployment, and current estimates put the total cost of the FCC's nationwide broadband plan between $20 and $350 billion — an enormous spread.
Are other countries doing this?
Yes, many countries are already way ahead of the United States in terms of broadband speeds and availability. South Korea, for example, boasts an average broadband speed of 43.3 Mbps, according to a 2008 report from the Organisation for Economic Cooperation and Development (OECD). But, dissatisfied with those speeds, the South Koreans in February 2009 announced an ambitious goal to introduce 1 Gigabit-per-second broadband by 2013.
Other countries also boast impressive broadband speeds, according to the OECD. France, for example, averages speed of 43.3 Mbps and the Japanese enjoy speeds of 93.7 Mbps. The United States broadband speeds hover around 9 Mbps; however, keep in mind that broadband speeds in urban areas tend to be much higher.
What do you think? Are you for the FCC broadband plan or is this not the time to be undertaking such a major public works initiative?
Connect with Ian on Twitter (@ianpaul) or on Google Buzz.