Google may make good on its threat to pull out of China and leave the Comm

unist country by April 10, according to a Chinese language newspaper report. Citing anonymous sources, Shanghai-based China Business News says that Google may be ready to pull the plug on its China operations, and could announce its decision as early as Monday. If the rumors are true it would bring an end to a controversy that has been brewing ever since Google threatened to would shut down its business operations in China following a series of cyberattacks against Google and other U.S. companies. However, pulling out of the world's fastest growing economy and most populous nation may have serious consequences for the search giant.
It's socially responsible . . .
While many Chinese citizens may be able to flourish through commerce and innovation under the country's Communist regime, by Western standards China is a highly oppressive country.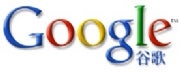 China heavily censors Internet access by its citizens, arrests and intimidates those who go too far in criticizing the government (including Chinese media) and imposes harsh prison sentences on dissidents. Since Google's primary business is dependent on the free flow of information, it makes sense that Google would be reluctant to participate in such a repressive system.
But that's only half of the China equation.
. . . but is it fiscally irresponsible?
Peter Lui, Google's former chief financial controller for the Asia Pacific region recently told Bloomberg News that if the search giant did pull out of China, then "there is no way Google can ever come back." That's a sobering statement considering the way the world economy is moving.
While the United States is still the dominant economy in the world today
, many economists believe China will eventually supplant the U.S. as the preeminent economic world power. Forecasting the future is a tricky business, mind you, and China could fail to meet financial expectations. However, even if China doesn't rise to economic supremacy, it's still a compelling market for Google's search and mobile device businesses.
There are between 500 and 600 million mobile device subscribers in China today, depending on whose numbers you believe. It's not clear how many of those users have mobile Internet access, but metrics firm eMarketer is forecasting that China will have 957 million mobile Internet subscribers by 2014. That means in four years the number of Chinese citizens using the mobile Internet will be three times larger than current population of the United States. EMarketer admits that monetizing Chinese Internet usage is not as profitable as it is in the U.S. market, but that could change over time.
The fact is, China has a growing population of Internet users, all of whom will need to use a search engine, e-mail, Web apps, and more. And if Google leaves China, very few of them will be using Google for these online activities. Google is not the leading search engine in China; the local service Baidu dominates, and has already benefitted from rumors of Google's retreat.
Some signs indicate that Google's Android platform may still be able to thrive within China, with or without Google's presence, but those Android phones will do the company little good if Android owners aren't using their devices to access Google's online services.
If Google leaves China, the company could end up permanently cutting itself off from what many believe to be a key world market. Google's competitors aren't leaving China, and there's no reason to believe Google's actions will inspire other Western companies to follow its lead.
Google may have reservations about continuing to deal with China, but shouldn't the company have even greater reservations over cutting itself off from such a huge base of potential customers? Moreover, what will Google stockholders think if the company does announce it's pulling out of China on Monday?
Connect with Ian Paul on Twitter (@ianpaul) or on Google Buzz.