Has Ubisoft's controversial new digital rights management technology resulted in a game ban from a popular digital download service in the UK? UK games site CVG thinks so, claiming the reason Steam's UK catalogue doesn't include recent PC releases Assassin's Creed 2 and Silent Hunter V is because of "an objection to the DRM measures of both titles."
According a "PC games industry insider," it's the latest in a series of missteps since Ubisoft's new DRM technology launched. "Steam doesn't want to lose its reputation for customer service," the insider told CVG, "and these games have angered its user-base."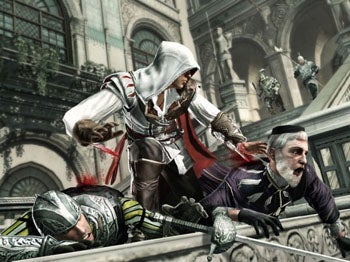 If true–a big if, pending clarification from Steam parent Valve or Ubisoft–then it's an ironic move on Valve's part. Steam is itself a controversial DRM application, requiring that gamers run client software after downloading purchased games in order to play. It, too, requires an active internet connection to access purchased titles, or alternatively that you save your login credentials to the client in order to play offline, a practice at odds with standard security measures.
Ubisoft's recently announced DRM measures are even more draconian, however, requiring gamers be connected to the internet at all times in order to play. Failing that–say your internet connection hiccups for some reasons–the game attempts to save your progress online, then quits, dropping you to the desktop. The two newest games to use the technology are sub-sim Silent Hunter V, and action-stealth game Assassin's Creed 2. A firsthand search of Steam's UK catalogue confirms they are indeed MIA, though oddly enough E3 and launch trailers for either are available.
Earlier this month, Ubisoft's servers crashed after a denial of service attack, knocking gamers offline for several hours. Pirated copies of both games have also surfaced since launch, though Ubisoft claims the versions are incomplete and don't work properly.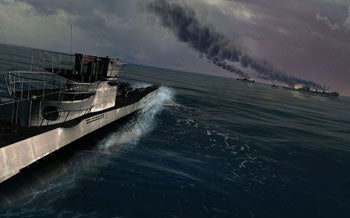 Curiously, both games are available on Steam in the US, and alternative UK download services like Direct2Drive and GamersGate currently host both of the games, so it doesn't look like a region-specific issue.
Could it be something about the way Ubisoft's technology interacts with Valve's? Something about Ubisoft's wrapper that doesn't jibe with Steam's? Or is it as simple as the "insider" alleges above, that Valve views Ubisoft's technology as consumer-unfriendly?
We'll see. If the latter, it doesn't explain why Ubisoft's selling both games in the US. Last I checked, Americans are as indignant as anyone when it comes to intrusive, blockheaded anti-piracy schemes.
Follow us on Twitter @game_on