The barrier for using XP Mode virtualization in Windows 7 just got lower. Unfortunately, for millions of Windows 7 users, the barrier is still high enough to exclude them from leveraging the XP Mode functionality.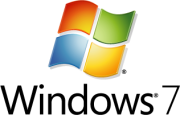 Microsoft recognized that the vast majority of its customer-base still relies on the legacy Windows XP operating system, and wanted to give those customers incentive to upgrade to Windows 7 by providing a means of maintaining backward compatibility. Businesses that rely on legacy hardware and software that won't work under Windows 7 can still use it in a virtualized Windows XP SP3 environment.
Unfortunately, there were two significant catches to taking advantage of XP Mode. The first catch was that the computer hardware that Windows 7 and Windows XP Mode were installed on must support hardware-assisted virtualization. The hardware virtualization requirement led to confusion and backlash from frustrated users hoping to take advantage of XP Mode.
The requirement also seemed to contradict the purpose of Windows XP Mode. Businesses still running Windows XP and using legacy hardware devices, are also likely using older computer hardware that doesn't have the required hardware virtualization technology to use Windows 7 XP Mode. Customers fitting that description were still forced to upgrade or refresh the hardware, rather than simply upgrading.
Brandon LeBlanc posted on the Windows Team Blog on Thursday to say "We're announcing an update to Windows XP Mode today that will make it a more accessible to PCs in small and midsize businesses who want to migrate to Windows 7 Professional but have applications that still require Windows XP. Windows XP Mode will no longer require hardware virtualization technology to run."
LeBlanc added "This change makes it extremely easy for businesses to use Windows XP Mode to address any application incompatibility roadblocks they might have in migrating to Windows 7. Windows XP Mode will of course continue to use hardware virtualization technology such as Intel VT (Intel Virtualization Technology) or AMD-V if available."
That is excellent news…for some. And, that brings us to the second catch to using Windows 7 XP Mode. The XP Mode virtualization is only available for the Professional, Ultimate, and Enterprise editions of Windows 7. Unfortunately for the millions of consumers who have switched from Windows XP to Windows 7 Home Premium, Microsoft does not provide any similar technology to enable legacy hardware and software to function.
Given the fact that the vast majority of Windows users shunned Windows Vista and still rely on Windows XP, the lack of XP Mode virtualization for the consumer edition of Windows 7 seems a bit like a slap in the face. It is bad enough that there was no smooth, in-place upgrade option available to migrate from XP to Windows 7, the least Microsoft could do to is include the XP Mode virtualization functionality to ease the transition.
But, that's just my two cents and Redmond hasn't called for my opinion.
Tony Bradley is co-author of Unified Communications for Dummies . He tweets as @Tony_BradleyPCW . You can follow him on his Facebook page , or contact him by email at tony_bradley@pcworld.com .