Earlier this week Microsoft unveiled a preview of the engine behind its next-generation Web browser, Internet Explorer (IE) 9. Microsoft is still diligently working to convince many customers to make the switch from the archaic IE6 to the current IE8, but the march of development never stops so Microsoft is already hard at work on the next version as well.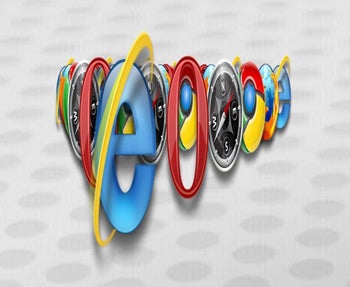 Justin Saint Clair, Internet Explorer program manager at Microsoft, wrote in a post on the IEBlog "The Internet Explorer Platform Preview is a light-weight frame around the core IE platform which includes the rendering and layout, object model, parsing, and script engines. It's a way to try out the platform, and the experience improvements we're making to performance, standards support and interoperability, enabling "the same markup" to work."
Saint Clair clarified "We will update [the Platform Preview] approximately every 8 weeks on the road to Beta. Each update will provide a more complete look at the IE9 platform. The Platform Preview along with these updates and the reporting tools are designed to speed up the feedback loop between developers and the IE platform."
In other words, this is not a beta release of the IE9 browser. In fact, it's not even an alpha release. Microsoft is still (very) early in the development stage for Internet Explorer 9, but it is actively seeking to engage the Web developer community to test out the core functionality and provide feedback. It is also working to silence critics of IE and begin to build up some excitement and buzz around the eventual launch of the next-generation browser.
Toward that end, the IE9 Platform Preview seems to be quite successful thus far. Internet Explorer 8 is a fairly slick, and rather capable Web browser in its own right. My PCWorld peer Jared Newman notes "IE8 got creative with accelerators and Web slices. It also caught up with the competition on features like drag-and-drop tabs and private browsing."
Two areas where Microsoft has had consistent issues are compliance with Web standards, and speed. On the compliance front, Jennifer Yu, another Internet Explorer program manager at Microsoft, explained in a separate IEBlog post "As part of our commitment to standards and interoperability, we are excited to provide initial support for the W3C's Scalable Vector Graphics (SVG) 1.1 (Second Edition) Specification in the Internet Explorer 9 Platform Preview."
As for speed, there are some initial reports that IE9 isn't just faster than IE8, but mind-numbingly so–depending on the tasks it is being asked to perform. Tests performed by one site report preliminary results that "IE9 tech preview performs 7.8 times better than IE8."
The post detailing the results of the preliminary IE9 tests goes on to add "Betanews estimates that the IE9 chassis on Windows 7 offers 9.32 times better raw computational performance than IE8 on Windows 7, on the same machine."
Not too shabby–especially compared with recent Web browser speed tests conducted by PCWorld. Those tests showed Chrome leading the race, with Firefox 3.5 in second, and IE8 coming in third. Granted, we're talking about milliseconds difference between page loading times, but those milliseconds add up.
I asked Microsoft for an ETA on a public beta of IE9, or even an estimated target for releasing the next generation Web browser. A Microsoft spokesperson replied with the predictably standard non-answer "We're excited to provide developers with access to updated builds of the Internet Explorer 9 Platform Preview every eight weeks leading up to beta. Internet Explorer 9's public availability will be dependent on when it reaches the quality bar for release."
Suffice it to say that the early speed tests, combined with Microsoft's efforts at cooperating to incorporate Web standards, and its commitment to engaging the developer community early and often all bode well for the next incarnation of Internet Explorer–whenever it finally arrives.
Tony Bradley is co-author of Unified Communications for Dummies . He tweets as @Tony_BradleyPCW . You can follow him on his Facebook page , or contact him by email at tony_bradley@pcworld.com .