Since Facebook introduced advertisements in 2007, many strange and irrelevant marketing ads have appeared on the right-hand column of user profiles, but that is going to change. Facebook has begun rolling out a new policy that promises to weed out spammy ads, using both automation and human judgment.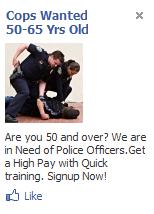 The new policy, which was put in place about two weeks ago, and will be slowly rolled out, was discovered by Clickz. It will "put the kibosh on marketers that loosely employ user profile attributes — such as gender, age, and location — in their ad copy." That means ads pointed at 27-year-old Boston males that don't actually offer anything will be sliced. A similar eradication process will target ads that make undeliverable promises — say good-bye to aggressive "Free Laptop!" enticements that are without actual products.
"The quality of ads is important to us, and we're always going to take steps to make sure that people on Facebook see the best ads," a Facebook spokesperson told Clickz.
The new elimination protocol ought to reduce the amount of spam on Facebook and move it away from the flashing sleaze that sometimes characterizes MySpace. However, it could have a negative effect on independent advertisers looking to get into the arena.
Dan Sommer, CEO of Caridan Marketing Labs, complained to Clickz about the decline in his company's click-through rates since the policy change. "If I can call out [in an ad] that you are a male in New York, that is a major driver for click-through rates," he told Clickz. "Because they are not allowing that anymore, [the ads] are going to be a little bit less engaging and relevant."
Fortune 500 companies won't be touched by the policy. This makes sense, as these companies tend not to employ misleading and/or non-specific fishhooks.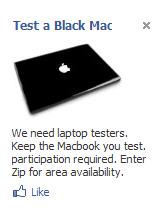 For too long Facebook's advertisements and use of personal data have been intrusive. One only has to whisper the words "Facebook Beacon" to recall the fiasco involving inappropriate behavioral tracking (the Beacon lawsuit was recently settled). Then there were the plentiful cases of scammers using Facebook ads to steal personal information and sign users up for unwanted subscriptions. Most recently, Facebook took a step in the right direction and banned all "Free iPad" ads.
Facebook needs this policy shift to move its ever-expanding Web site into more professional and mature territory.