CTIA Show, Las Vegas — Sprint today announced that the WiMAX service it sells over the Clearwire network will be coming soon to new markets, including some big ones like Los Angeles, Miami, St. Louis, Cincinnati, Cleveland, Pittsburgh and Salt Lake City.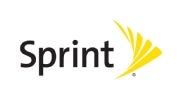 Sprint and Clearwire earlier announced that WiMAX would be coming to New York City, Houston, Boston, Washington, D.C., Kansas City, Denver, Minneapolis and the San Francisco Bay Area. Sprint already offers 4G service via Clearwire in 27 U.S. cities.
Clearwire says it is improving its existing networks by doubling the number of transmitters and receivers at each of its cell sites. PCWorld performance tests have showed that WiMAX networks can pump out speeds that are 10 times faster than 3G, but that the reliability and consistancy of that performance still lags behind that of 3G service.
Today's announcement is sure to add to the already-intense pressure on all US wireless networks to move to the new, faster generation of wireless technology, as consumer demand for mobile bandwidth continues rising quickly.
As of now, Sprint enjoys a commanding lead over the other major U.S. wireless carriers in the race to 4G. Verizon, AT&T and T-Mobile are still testing 4G technology, and have not launched service in a single city.
4G technology differs from 3G service in that it handles all services—voice, internet access, etc.—the same, as packets of data. 4G also uses different, and better, wireless spectrum than 3G service, and is capable of providing far better speeds to far more people at the same time.
Clearwire also announced today the availability of the 30th computer with its 4G radio built in — the Dell Inspiron Mini 10 netbook.