CTIA Show, Las Vegas — Sprint was kind enough to drive me around Las Vegas showing me the performance of the 4G service it provides over the Clearwire WiMAX network here, and I saw some impressive download speeds.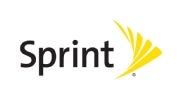 My tour guide was Iyad Tarazi, Sprint's VP of 4G WiMAX network development. During our 20-minute drive on and around the Las Vegas Strip, we measured network speed using testing software running on a laptop with a Clearwire modem.
The Clearwire network consistently pumped out download speeds in the neighborhood of 11 to 13 megabits per second (mbps). We drove through two areas where the speeds were much lower—in the 2 to 5 mbps range—but I never saw the download speed meter dip below 2 mbps. With download speed of more than 2 mbps you can watch a streaming video in high definition.
The upload speeds were another story. During our drive, the testing tool showed upload speeds of only 75 kilobits per second (kbps) to 135 kbps – speeds that would be considered slow on 3G networks. Bi-directional applications like videoconferencing and gaming perform poorly or not at all when upload speeds are slow.
Sprint's Tarazi assured me that the upload speed results were an anomaly, and that he had measured upload speeds of 700-800 mbps on similar tours earlier in the day. Another Sprint exec riding with us commented that the time period in which we looked at the Las Vegas WiMAX network (around 5:30 PM) is also a peak period for network traffic, suggesting that Clearwire's upload speeds suffer when the network load is at its highest. Tarazi later explained that the test had not been started properly before our drive, causing the testing tool to register low upload speeds.
Our wireless testing partner, Novarum Inc., tested the Clearwire WiMAX service in three cities – Baltimore, Portland and Seattle—during January. In those tests, the Clearwire network produced an average download speed of 2.34 mbps, and an average upload speed of 873 kbps.
PCWorld performance tests have showed that WiMAX networks can pump out speeds that are 10 times faster than 3G, but that the reliability and consistency of that performance still lags behind that of 3G service.
Sprint is talking loud and long about 4G these days, as it now enjoys a commanding lead over AT&T, Verizon, and T-Mobile in the race toward newer, faster wireless technology. Along the Las Vegas Strip you can see Sprint 4G signs that cover the whole sides of 30-story hotel-casinos. Such signs are one of the first things you see when you get off the plane at McCarran Airport here.
Tarazi says the Clearwire network in Las Vegas is now supported by roughly 250 cell towers, and another 100 or so are being built. Sprint is selling 4G service over Clearwire WiMAX networks in 27 cities, with at least that many cities set to launch the service during 2010.