At CTIA Tuesday, Samsung introduced its most powerful Android phone to date, the Galaxy S. Powered by Android 2.1, the smartphone boasts a 4-inch Super AMOLED display, a 1GHz processor , a 5-megapixel camera with HD video capture and is the first phone with Samsung's new Smart Life user interface. I only briefly got my hands on the Galaxy S (until another journalist snatched it from me), but I was impressed with what I saw.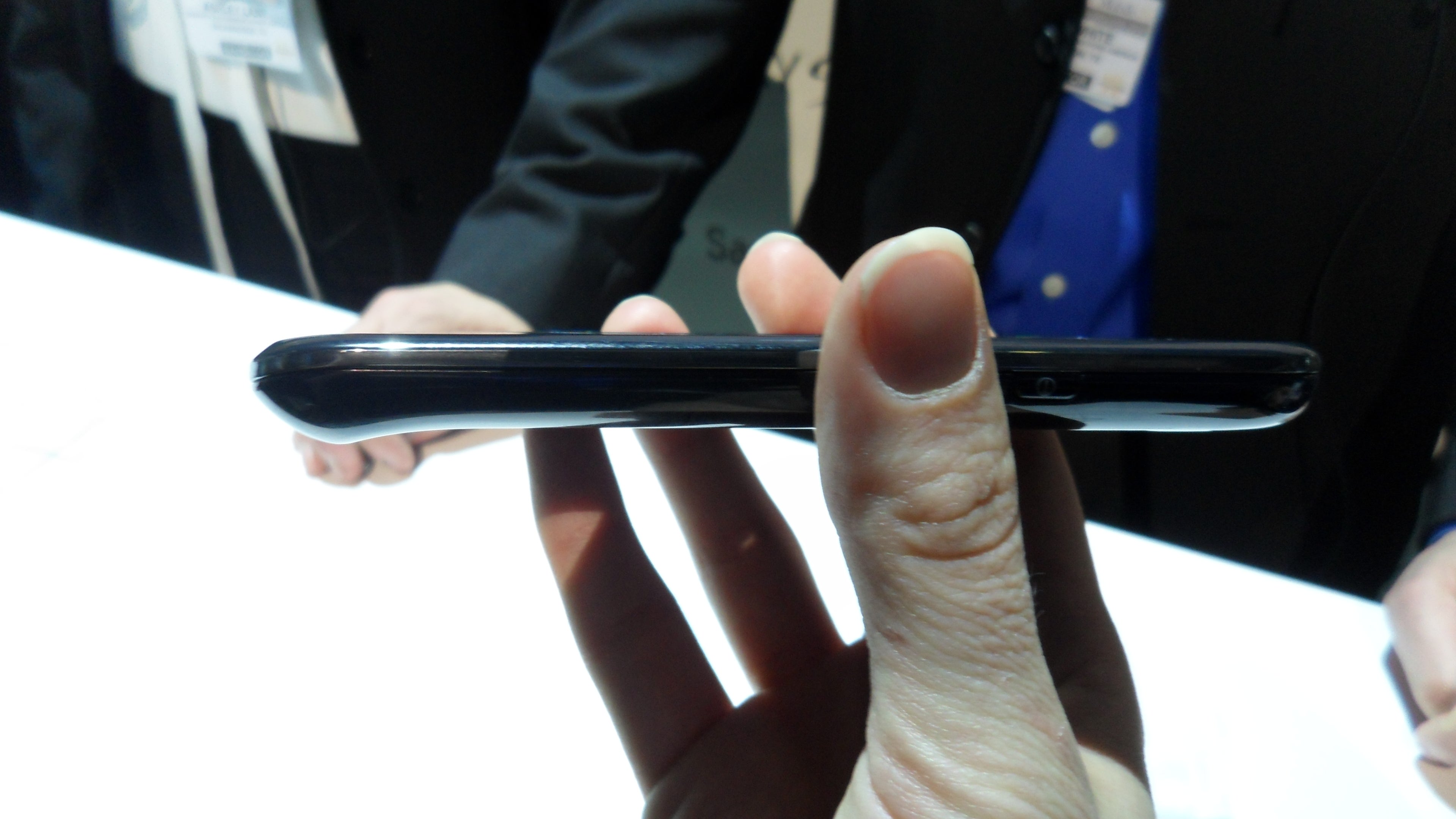 When I first picked up the Galaxy S, I was amazed with how thin and lightweight it is. This is due in part to the Super AMOLED technology, which the Samsung first introduced at Mobile World Congress on the Samsung Wave. Super AMOLED technology has touch sensors on the display itself as opposed to creating a separate layer (Samsung's old AMOLED displays had this extra layer) making it the thinnest display technology on the market. Super AMOLED is fantastic; my low-light photos truly don't do it any justice. Colors burst out of the display and animations appeared lively and smooth.
As you can imagine, a 4-inch display opens up a lot of interesting content possibilities. Samsung is teaming up with Skiff to deliver wireless e-reader content from various magazines and news publications. The Galaxy S also supports HD video playback and a variety of video formats. And of course, you'll be able to download lots of games from the Android Market.
The Galaxy S is also the first phone to sport Smart Life, Samsung's new user interface for Twitter. Based on the company's TouchWiz UI, which we've seen on both Windows Mobile and Android devices, Smart Life seems a lot slicker and intuitive. Again, I didn't have a lot of time test take Smart Life for a spin, but off the bat, I found it cleaner and easier to navgate than TouchWiz 3.0, which shipped on the Android-based Behold II.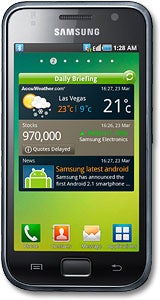 Like HTC, Motorola and Sony Ericsson, Samsung has designed its own social networking aggregator for Android. Social Hub manages all your social media–from your texts to Facebook messages–in one streamlined user interface. Other Smart Life features include Daily Briefing, which lets you customize news, weather feeds and other important information, a Smart Alarm and DLNA media sharing.
I found the software keyboard quite easy to type on, thanks to the large screen real estate. The Galaxy S will also ship with Swype, however, for gesture-based typing.
Another unique feature that I'd definitely like to see more of is the Galaxy S's Layar Reality Browser. According to Samsung, the browser will deliver "rich augmented reality content" as well as a variety of advanced location-based services like Google Goggles.
The Galaxy S will be available worldwide in Summer 2010, but pricing has not been announced. It will come in an 8GB model as well as a 16GB model. Stay tuned for a more in-depth look at the Samsung Galaxy S as well as more handset news from the CTIA 2010 Spring Conference in Las Vegas.