CTIA 2010, Las Vegas–The buzz over new, super-fast 4G networks is louder than ever here at the CTIA 2010 show. Everybody from handset makers to network infrastructure makers to app developers to network testing companies is talking about what they are doing to prepare for or participate in the movement of the entire ecosystem of wireless companies toward fast 4G service.
4G technology differs from 3G service in that it handles all services — voice, internet access, etc. — in the same way, as packets of data. 4G also uses different, and better, wireless spectrum than 3G service does, and is capable of providing far better speeds to far more people at the same time.
The two competing flavors of 4G wireless technology — WiMAX and LTE (long-term evolution) — are actually very similar technology-wise, but they operate in two different kinds of wireless spectrum.
Of course much of the buzz here is just marketing bluster, especially in the LTE world: No 4G-capable smartphones exist in the wild today, although that will not be the case by the time the wireless industry meets here next year.
On the network side, despite some infrastructure suppliers (Samsung, for example) touting ready-to-deploy LTE network gear, it may be another five years before we see a fully deployed LTE network in this country.
Still, the rapid growth in consumer demand for smartphones and the data service they use has created a sense of urgency in wireless to move quickly toward 4G technology. The wireless carriers, of course, all have their own approach toward moving to 4G, and some are moving faster than others.
Sprint's Big Lead in 4G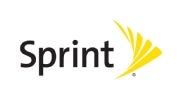 Sprint has a substantial lead over the other large U.S. carriers in the move to 4G. Sprint made early moves to adopt the WiMAX flavor of 4G, purchasing a controlling interest in Clearwire, which owns impressive amounts of wireless spectrum, and now operates commercial-grade WiMAX networks in 27 U.S. cities. Sprint 4G mobile broadband service runs on Clearwire's networks.
Sprint announced here at CTIA on Tuesday that its 4G would soon become available in Los Angeles, Miami, St. Louis, Cincinnati, Cleveland, Pittsburgh and Salt Lake City. Sprint and Clearwire earlier announced that WiMAX would be coming to New York City, Houston, Boston, Washington, D.C., Kansas City, Denver, Minneapolis and the San Francisco Bay Area.
Clearwire says it is improving its existing networks by doubling the number of transmitters and receivers at each of its cell sites. PCWorld performance tests have shown that WiMAX networks can pump out speeds that are 10 times faster than 3G, but that the reliability and consistency of that performance still lags behind that of 3G.
Sprint has already released a 3G/4G wireless hotspot device, the Overdrive, and just announced that its highly-anticipated 3G/4G phone — the EVO 4G by HTC — will begin selling this summer.
Next: Verizon's and AT&T's Plans
Verizon Moving Quickly Toward 4G
Verizon is also moving quickly to 4G, sticking to its promise of lighting up LTE networks in 25 to 30 U.S. cities by the end of 2010. The company isn't saying what those cities will be, but it says its LTE network will reach 100 million people by the end of this year.
Verizon says it will double the size of that deployment in early 2012. By 2013, Verizon's LTE coverage map will look similar to its popular 3G coverage maps today. In fact the 4G network may reach further than the existing 3G network, because Verizon owns 4G wireless spectrum (in the 700 MHz band) in more parts of the country than it does 3G spectrum.
The company is now testing the 4G LTE technology in Boston and Seattle. Verizon CTO Tony Malone said that, in those test markets, the 4G network is pumping out average download speeds of 5-12 megabits per second (mbps) and upload speeds of 2-5 mpbs. Verizon says it's seeing peek download speeds of 40-50 mbps.
Why the rush to 4G now? Verizon believes that new high-bandwidth apps like real-time multi-player gaming, video conferencing, and HD video streaming will increase in popularity, quickly necessitating the faster networks.
AT&T Not Rushing Toward 4G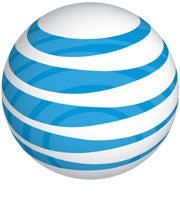 After so much talk about LTE and 4G here at CTIA, when you listen to AT&T's executives talk, you might think that AT&T is falling behind in the race to next-generation wireless networks. At a luncheon event with AT&T's top wireless people, the term "4G" wasn't mentioned even once, until somebody asked about it in the Q&A session at the end.
AT&T just finished a broad software upgrade of its cell sites to the faster HSPA 7.2 technology, and does not seem to be in a big hurry to upgrade the network further in the near term. And AT&T's existing network is performing very well now: Our recent 3G performance tests showed that AT&T's network is now more than 60 percent faster than competing networks in the 13 cities we tested.
AT&T broadband speeds improved more than 80 percent over the speeds delivered in our 13 testing cities when we tested just eight months prior. This dramatic improvement took place even as AT&T signed up more smartphone subscribers, and those users used unprecedented amounts of wireless broadband service.
At a luncheon here today, Ralph De La Vega, CEO of AT&T Mobility, said his company has enough wireless spectrum holdings nationwide to migrate them to LTE, even if an interim step to the faster HSPA+ is deemed necessary. While HSPA 7.2 maxes out at 7.2 mbps, HSPA+ can deliver speeds of more than 10 mbps on a consistent basis.
HSPA+ is a software upgrade allowing the radios on the cell towers to pump out speeds of 10 mbps or more to individual subscribers — that is, if the subscriber is using a device that can handle those speeds.
As for LTE, AT&T has said that it will begin testing the new testing technologies in two cities by the end of 2010, but will not name the cities and will not detail its LTE plans beyond that. Nor will it comment on its 4G wireless spectrum holdings relative to those of its competitors.
Next: T-Mobile's Plans
T-Mobile Moves to HSPA+
While the other major U.S. wireless carriers invest (some heavily) in migrating their networks to 4G wireless technology, T-Mobile is investing in upgrading its existing 3G network.
T -Mobile turned on the new HSPA+ service in Philadelphia in the fall of 2009, and, the company says, has since then turned on the service in Washington DC and New York City. Los Angeles will soon get the new faster service, the company says. T-Mobile announced Tuesday that it will upgrade its 3G network to the faster HSPA+ cellular technology in 100 U.S. cities by the end of 2010.
The company says its upgrade will come at a cost of between $200 and $300 million, while Verizon, Sprint and AT&T will spend between $8 billion and $10 billion on the move to 4G networks.
T-Mobile isn't getting specific about the average speeds the network is pumping out in Philadelphia, New York City and Washington DC, but it claims that its HSPA+ technology delivers speeds that are three to five times faster than 3G service. T-Mobile also claims that its HSPA+ networks are faster than Clearwire 4G WiMAX networks.
What's It All Mean?
So what does all this technical stuff mean to me? Well, not a lot right now unless you happen to live in one of Sprint's 27 WiMAX cities.
But there is a paradigm shift going on. Just as we don't like to leave the house without the ability to make a phone call when we're out, one day soon we will feel the same way about the ability to access the Internet.
As this shift takes place, wireless networks will be increasingly taxed by more smartphone users using more and more bandwidth-hungry mobile applications. Wireless carriers are doing their best to stay ahead of the coming demand.