French police in cooperation with the FBI earlier this week arrested a 25 year-old man believed to be responsible for stealing corporate documents from Twitter in 2009. The police did not reveal the suspect's name, but confirmed the man operated online under the pseudonym "Hacker Croll," according to Agence France Presse. Croll gained notoriety in 2009 after he successfully hacked into the Twitter accounts of several users including several high profile celebrities as well as gaining access to Twitter's internal corporate documents stored in a Google Apps account.
Hacker Croll: A Profile Emerges
Little is known about Hacker Croll's actual identity, but he is reportedly a 25 year-old unemployed man from the French city of Claremont-Ferrand who lives at home with his parents. Croll is due to appear in French court on June 24.
The Twitter Corporate Hack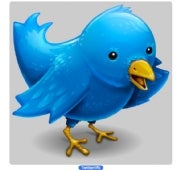 The police description of Croll confirms the basic profile details that TechCrunch reported last summer after e-mail discussions with the hacker regarding over 300 internal Twitter documents forwarded to the technology blog. TechCrunch later reported on the contents of some of these documents. At the time, Croll told TC he did not break into Twitter's Google Apps account out of malice, but only to highlight how easy it is to gain access "to sensitive information without too much knowledge."
Several months before Croll accessed Twitter's information, the hacker also claimed responsibility for breaking into the private Twitter accounts of several users including Twitter employee Jason Goldman, Britney Spears and Ashton Kutcher. In early 2009, another hacker named GMZ had also gained access to Twitter accounts including Bill O'Reilly and CNN's Rich Sanchez.
The AFP is reporting that Croll may face up to two-years in prison.
Connect with Ian on Twitter (@ianpaul).