Speculation that publishers would have the final word on eBook pricing may have been inaccurate judging from a leaked screenshot of the iBook store that shows Apple assuming Amazon's current $9.99 price model. The picture, grabbed by App Advice's Alexander Vaughn, shows four bestsellers priced at $9.99 per download.
"I had the chance this week to be presented a not-so-NDA-complying preview of [the iBook store] and it looks like Steve [Jobs] is not to be doubted. This is not a rumor, as I have seen the iBook store and its pricing first hand," Vaughn writes.
Vaughn further states that "out of the 32 eBooks featured in the New York Time's [sic] Bestsellers section, 27, including the entire top 10 are priced at $9.99." Of the remaining five eBooks, the highest priced is Jackie Collins' Poor Little Bitch Girl, clocking in at $12.99 (the same eBook sells on the Kindle and Nook for $8.83 and on Sony's Reader Store for $14.99). (Click on the image below, from AppAdvice.com, for a closer look at Vaughn's shot.)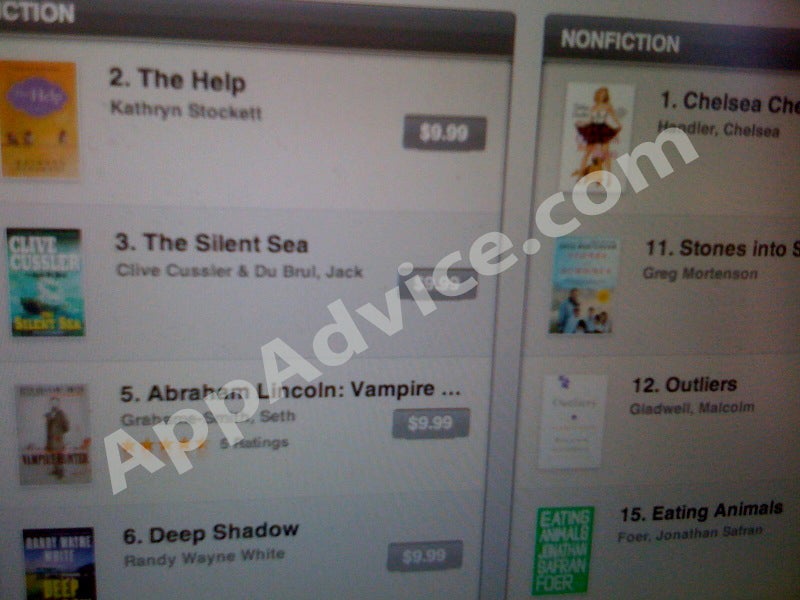 The pricing variances set a particularly intriguing scene. Last month Amazon engaged in a loud public brawl with the publisher Macmillan over eBook prices. The spat was settled when Amazon conceded to raise tags and many blamed Apple's iPad for the row. But here's the thing: Macmillan owns St. Martin's Press, which publishes Poor Little Bitch Girl, meaning Apple isn't receiving the favoritism some predicted.
Given the fact that many publishers detest Amazon's price point, $9.99 eBooks on the iPad does sound a little odd; however, this news was already reported by the New York Times : "According to at least three people with knowledge of the discussions, who spoke anonymously because of the confidentiality of the talks, Apple inserted provisions requiring publishers to discount e-book prices on best sellers — so that $12.99 to $14.99 range was merely a ceiling; prices for some titles could be lower, even as low as Amazon's $9.99."
It's also worth mentioning that this "Kindle matching" price structure is based on 32 bestsellers. Kindle Review states, "If that insightful analysis (27 of 32 bestseller prices match so entire store prices must match) is correct then B&N prices ought to be the exact same as the Kindle Store — Given that B&N matches Kindle Store prices on nearly all bestsellers. But they're not — Amazon Kindle prices are lower than B&N prices across the entire store."
Though App Advice would like you to believe this is not a rumor, it should be considered carefully. Keep in mind that Random House, the world's largest publisher by sales volume, still hasn't inked a deal with the iPad for fear of an all-out price war, meaning the entire battlefield could change overnight — especially if this rumor is true.
iPad (2010)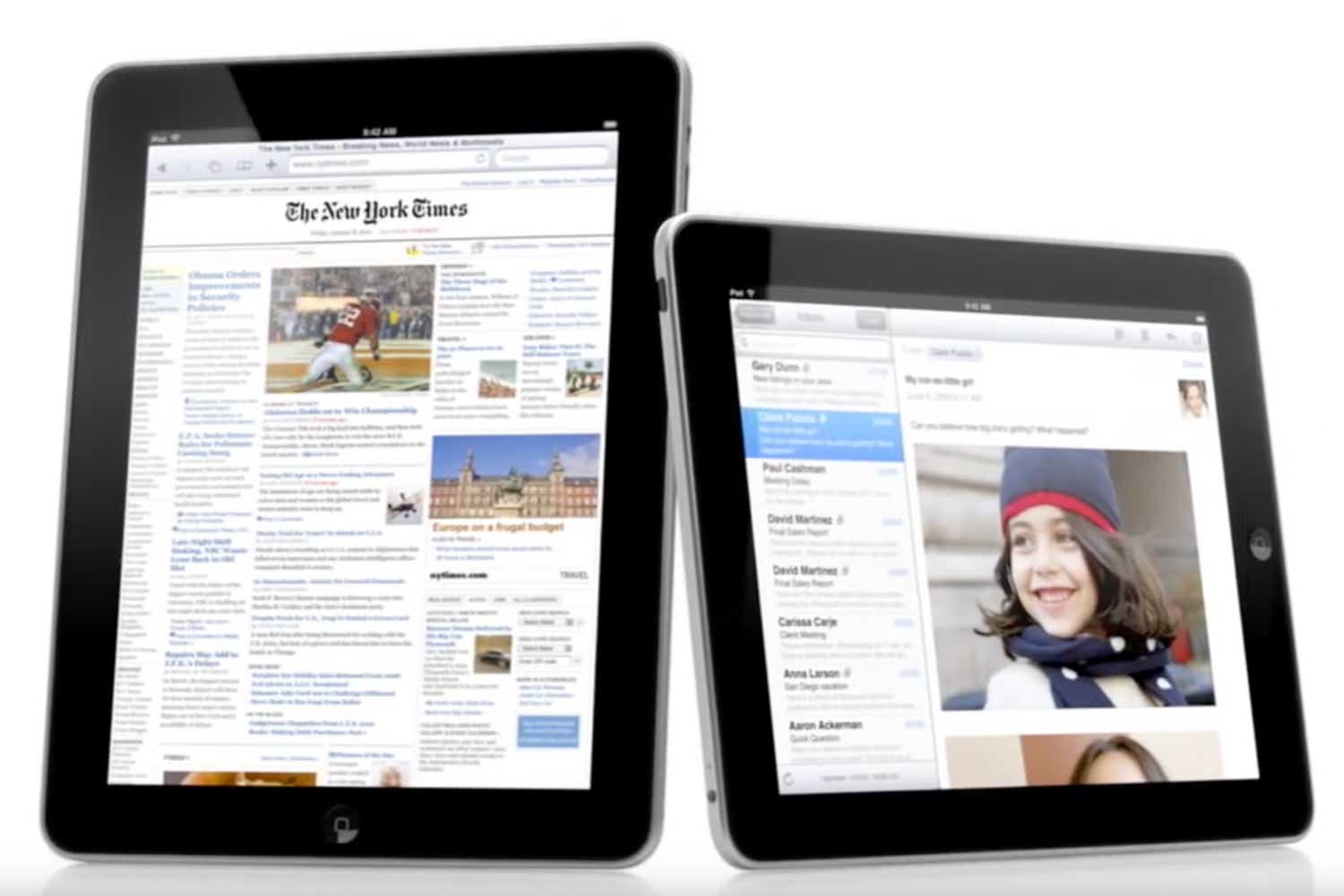 Read our full
iPad (2010) review