Just in time for the long-awaited iPad to go on sale, Apple has acquired the trademark on its name.
A document from the U.S. Patent and Trademark Office, dated March 17, shows the trademark on "IPAD" has been transferred to Apple from Fujitsu Frontech North America. The development was first uncovered by the blog Patentauthority.com.
The iPad will go on sale April 3. Apple announced the tablet at a heavily reported event in San Francisco on January 27, before it even owned the product's name.
A similar thing happened when Apple introduced the iPhone in 2007. Shortly after the iPhone was announced in January of that year, Cisco sued Apple over its use of the name. About a month later, the companies announced they had reached an agreement under which both companies could use the name. They said they had agreed to "explore opportunities for interoperability," but didn't disclose any other details of the deal.
Fujitsu Frontech North America, based in Richardson, Texas, is a subsidiary of the Japanese conglomerate that makes point-of-sale and self-checkout systems for retail stores. In its application for the trademark, it said the first use of the name was for a "hand-held computing device for wireless networking in a retail environment," in January 2002. The Fujitsu iPad had a 3.5-inch color touch screen and cost about US$2,000, considerably more than the Apple iPad's starting price of $499. Fujitsu reportedly also had to acquire the iPad trademark from another company, Mag-Tek.
iPad (2010)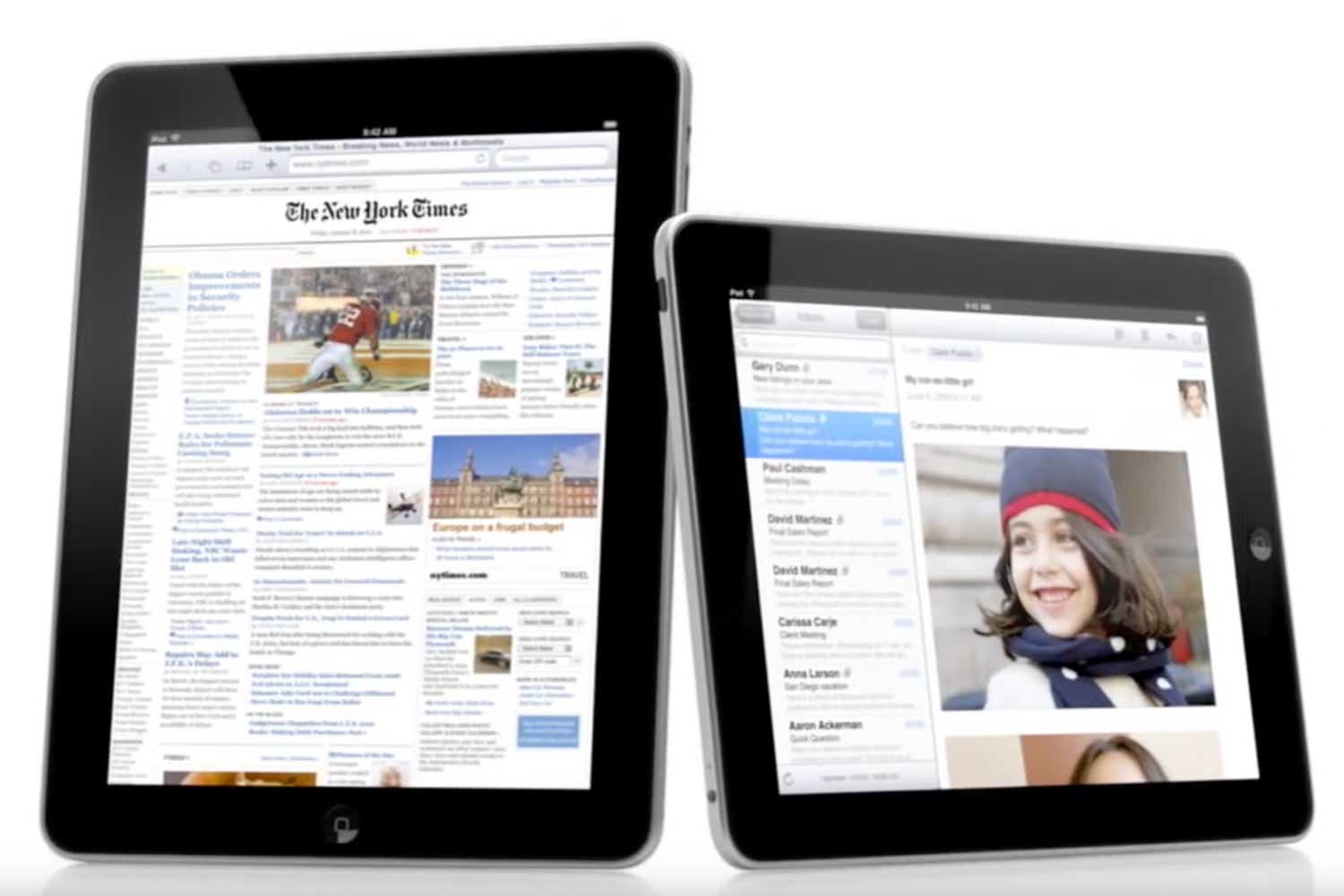 Read our full
iPad (2010) review