Nobody was surprised when Apple finally announced the iPad on January 27. In fact, most (non-fanboys) were underwhelmed, poking fun at the lack of features and making references to certain feminine hygiene products.
As April 3 draws near, it appears Apple will be laughing all the way to the bank.
Analysts are saying what common sense has already told anyone familiar with Apple product launches: the iPad will be huge. So huge, it should eclipse the original iPhone's sales for the first three months in the same amount of time. (Most analysts agree the iPhone will dominate in the long run.)
A report by Forbes estimates Apple could sell as many as 5 million iPads this calendar year (including 1.2 million by June). If true, the iPad would best the Kindle's 3 million sold to date and take a dominating lead in the e-reader market.
More conservative estimates show the iPad selling 2.5 million this year.
As of right now, "hundreds of thousands" of units have already been pre-ordered, according to sources quoted by the Wall Street Journal. The sources expect demand will remain high through the launch.
Apple recently pushed back new iPad pre-order shipping dates and no longer allows you to pick one up in-store (also noticed by the Planet iPad blog). Could this mean high presales could have already created a bottleneck?
A report from Digitimes March 3 said iPad manufacturer Foxconn confirmed it was on schedule to ship 700,000 iPads in late March and another million in April. With an estimated total of 240,000 pre-orders we could be getting close.
Best Buy — the only retail store besides Apple that will have the iPad at launch — is supposedly preparing for launch by clearing room in its Apple Displays for four of the devices. I would guess clearing that much room for what my PC World colleague, Brennon Slattery calls, "OMG-can-I-touch-it-please models," would mean Best Buy expects these babies to fly off the shelves and that the store will have limited availability for a while.
iPad (2010)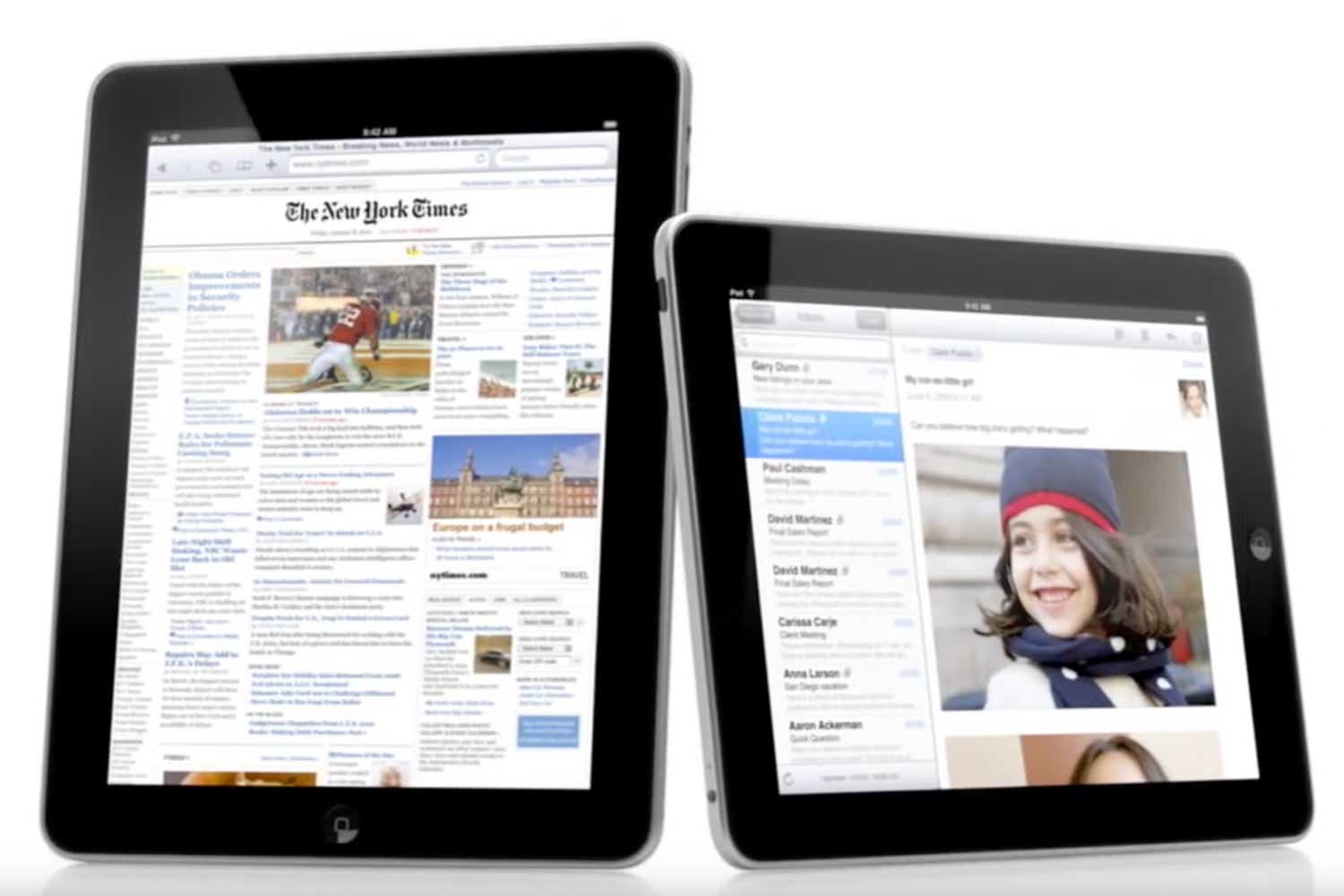 Read our full
iPad (2010) review