The first customers to pre-order the iPad are now receiving dispatch notes from Apple, notifying their purchase is on its way. The orders are expected to arrive in time for the April 3 launch, while newer purchases will arrive only in mid-April.
Customers who pre-ordered the WiFi-only iPad when Apple started taking orders March 11 are now now reporting that Apple is sending out shipping notices. However, the devices are not expected to arrive before April 3, as Apple has previously coordinated with UPS to hold deliveries until a set date.
Apple is reported to have received more than 200,000 pre-orders for the iPad in the first two weeks of availability. The initial batch of devices seems to be out of stock now, as new iPad pre-orders are showing April 12 as the shipping date. The 3G + WiFi iPad is still slated for late April availability.
Some iPad accessories are seeing delays as well. The iPad case from Apple will arrive in mid-April, the Keyboard Dock and Camera Connection Kit will arrive in late April, while the 10W USB power adaptor is showing May as the delivery date. The iPad Dock and the Dock Connector to VGA Adapter are slated to arrive by April 3.
If you didn't pre-order an iPad or reserved one in store, you could still get a chance to buy one on April 3. BestBuy will carry Apple's tablet as well, and will be the only other retailer to stock the device (you won't find it in AT&T stores initially, like you can with the iPhone). Each BestBuy store is reported to stock around 15 tablets only on April 3, with another 15 arriving on April 11.
iPad (2010)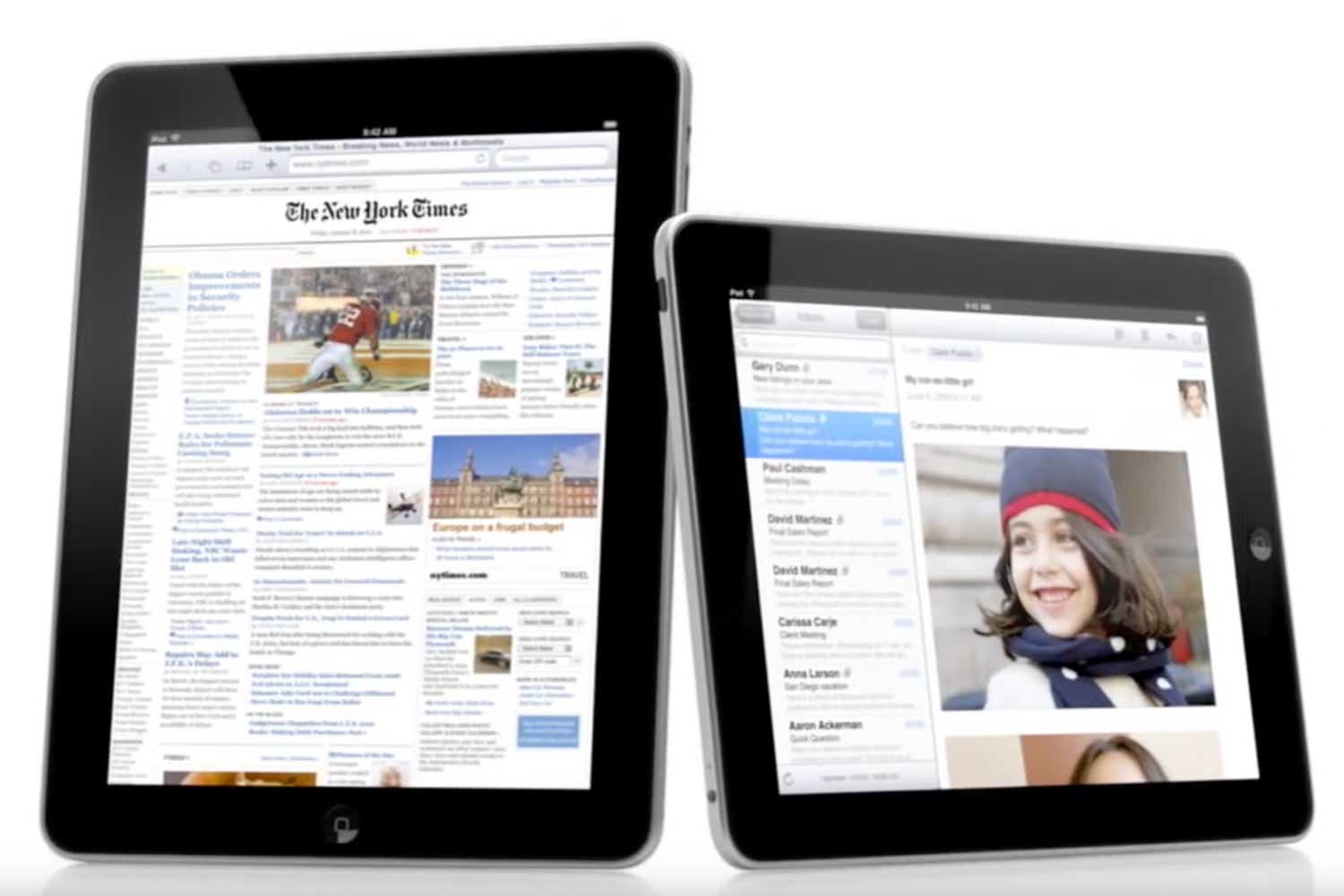 Read our full
iPad (2010) review