Say what you want about the iPad and its disappointments: Apple's hot new tablet is sold out, indicating strong consumer demand. And even though analysts expect the iPad to eclipse iPhone sales and thus become one of Apple's most popular products, some tech writers still want the iPad to fall on its face. Here are some of the loudest, most recent complaints.
Bloated Price
When the iPad was announced, many were pleasantly surprised by its relatively low price (remember when iPods were $400?). Yet some still believe the iPad's asking price is too high and will dissuade widespread purchase. The NPD released a study indicating that affluent Apple fanatics, forever loyal to the brand, are the ones most excited about the device, whereas others are "meh" after seeing the price breakdown.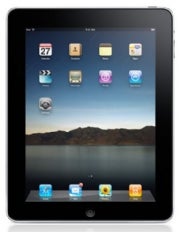 Given the fact that the iPad is sold out and tens of thousands of people opted for pre-order — even if it was "idiotic" — this gripe is a little ridiculous. Clearly price isn't a concern for early adopters. However, you shouldn't forget when Apple slashed iPhone prices, which resulted in vicious customer backlash from the thousands who had already picked it up. This could happen again, as Apple already indicated it is willing to make cuts should the tablet fail to live up to the hype.
Overwhelming Hype
Speaking of hype, the iPad has certainly gotten, and is getting, its time in the spotlight, and skepticism as to whether it can transcend the excited chatter is alive and well. The New York Times put the iPad under a critical microscope, collecting analyst's incredulous opinions. "All the iPad and iPhone optimism leaves many analysts and investors wondering what, exactly, disappointment might look like for Apple. If Apple sells only half a million iPads during the next two months, or less than 2 million by the end of September, it could conceivably damage the company's stellar reputation with Wall Street — and Mr. Jobs's air of infallibility in selecting and entering new markets."
Richard Stengel, managing editor of Time magazine, also gave the iPad a cynical outlook. "Mr. Stengel acknowledges that early iPad content may not meet the hype. He compared it to the era after sound first came into motion pictures. For a while many movies were more like filmed plays, until directors really learned to take advantage of the opportunities of the medium. For the iPad, too, 'the medium is waiting for its Orson Welles,' " reported the Wall Street Journal.
Bloggers at the Inquirer are far blunter when it comes to judging consumer demand. Reading between the lines of the aforementioned NPD study, the Inquirer writes, "Overall more than 66 percent thought that they will buy an iPad when hell freezes over."
Not a Gaming Platform
People believe that iPad apps will make or break the device, but what about games? A recent ComScore survey purported that only 30 percent of people said they'd use the iPad for gaming. Yet Advertising Age was quick to point out that when the iPhone was released, gaming wasn't much on consumer minds — but $500 million in app revenue later, it's clear that the iPhone is, in fact, a gaming device.
But since users will be tapping away on a bigger, more beautiful screen, many are worried about how much these games are going to cost. "If you're an early adopter, then prepare to pay early adopter pricing, even if at the prices concerned they're still, for the most part, far cheaper than you'd have ever paid for a games console app, regular computer app or competing smartphone app at any time in recent history," writes iTWire.
Lockdown
Newsweek wrote a cover story about the iPad that detailed how Apple CEO Steve Jobs runs his show. It's evident that reporter Daniel Lyons understands and is critical of Jobs' tight-knit control over the markets Apple enters. "The Internet is supposed to be all about freedom and choice — yet here comes Steve Jobs with an Internet that is a completely closed system," Lyons writes. "Jobs figures he can get away with this radical lockdown because the products Apple makes are so good, outstripping the imaginations of even the most engaged consumer." (It's also worth mentioning that Lyons gushes over the iPad, stating simply, "I want one.")
Apple is known for locking down its products and services — the battle against iTunes DRM, which came out in favor of the consumer, is a fine example. But hackers are resilient and clever; some even claim they'll be able to jailbreak the iPad upon its release. As much as people love Apple products and are willing to play by Apple's rules, there will always be a subset unwilling to follow the leader, which could mean the iPad may not be ruled by Jobs' iron fist after all.
Bad for Business
Another big question surrounding the iPad's potential is whether or not businesses plan to adopt. My colleague Tony Bradley believes that due to the sellout, "business professionals have big plans for the consumer-oriented media gadget." Other writers and analysts aren't so certain. TechNews Daily spoke to Leslie Fiering, an analyst at Gartner Research, who stated, "The iPad is targeted at the consumer . . . it's not trying to support office productivity applications." Further, Fiering says the iPad "is going to tend to be focused more toward content delivery, entertainment and gaming."
InformationWeek reports that since many iPad apps won't be focused on businesses, they will be useless. Plus you cannot forget the iPad's inability to multitask — a serious detriment for professionals. Gizmodo, on the other hand, thinks iWork for the iPad — especially its PowerPoint equivalent, Keynote — will function fantastically on the tablet. But keep an eye out for Microsoft and its Courier tablet. Microsoft focuses on business, and despite the Courier's disappointing qualities, it may be a more suit-oriented alternative.
Hefty Subscription and iBook Fees
The iBook store promises to be a success and to give Amazon's Kindle a run for its eReader money. But when newspaper and magazine subscription fees were announced, many issued a collective groan. The Moderate Voice breaks down the $17.99 per month fee to read The Wall Street Journal and concludes the pricing model is "bad news."
Other newspapers, such as the Financial Times and Guardian Unlimited, plan on enticing consumers with free trial periods before slapping them with a monthly subscription bill. Commentators justify these charges by claiming mobile device apps never set a free standard and therefore publishers can do as they please. "Mobile apps, as a new technology, have no pre-existing culture of only-free content consumption, as the web does, offering an opportunity to charge from the start this time. Indeed, the more an app begins to resemble the paper original (after all, tablets are kinda newspaper-sized), the more it seems rude not to charge," paidContent UK reports.
One also should not forget how AT&T plans on charging $29.99 for unlimited data 3G access (without a contract). This added wallet-cleanser is seen by some as "ridiculous."
You also have to keep in mind how Apple may have changed the eBook pricing game. Though rumors purport that the iBook store will match the Kindle store in price, these are just rumors, and given the loud flak publishers have raised over eBook prices, it's entirely possible increases will have the iPad to blame.
Shipment Delays
How's that for a bitter cup of morning coffee? What I find most ironic about the negativity being thrown at the iPad is recent news about shipment delays and how writers are now angry they can't get an oft-maligned iPad. New pre-orders won't ship until April 12; and why's that? Because it's popular.
So if you're waiting in line for your iPad, take these complaints with a grain of salt. We writers can be awfully contemptuous sometimes.
iPad (2010)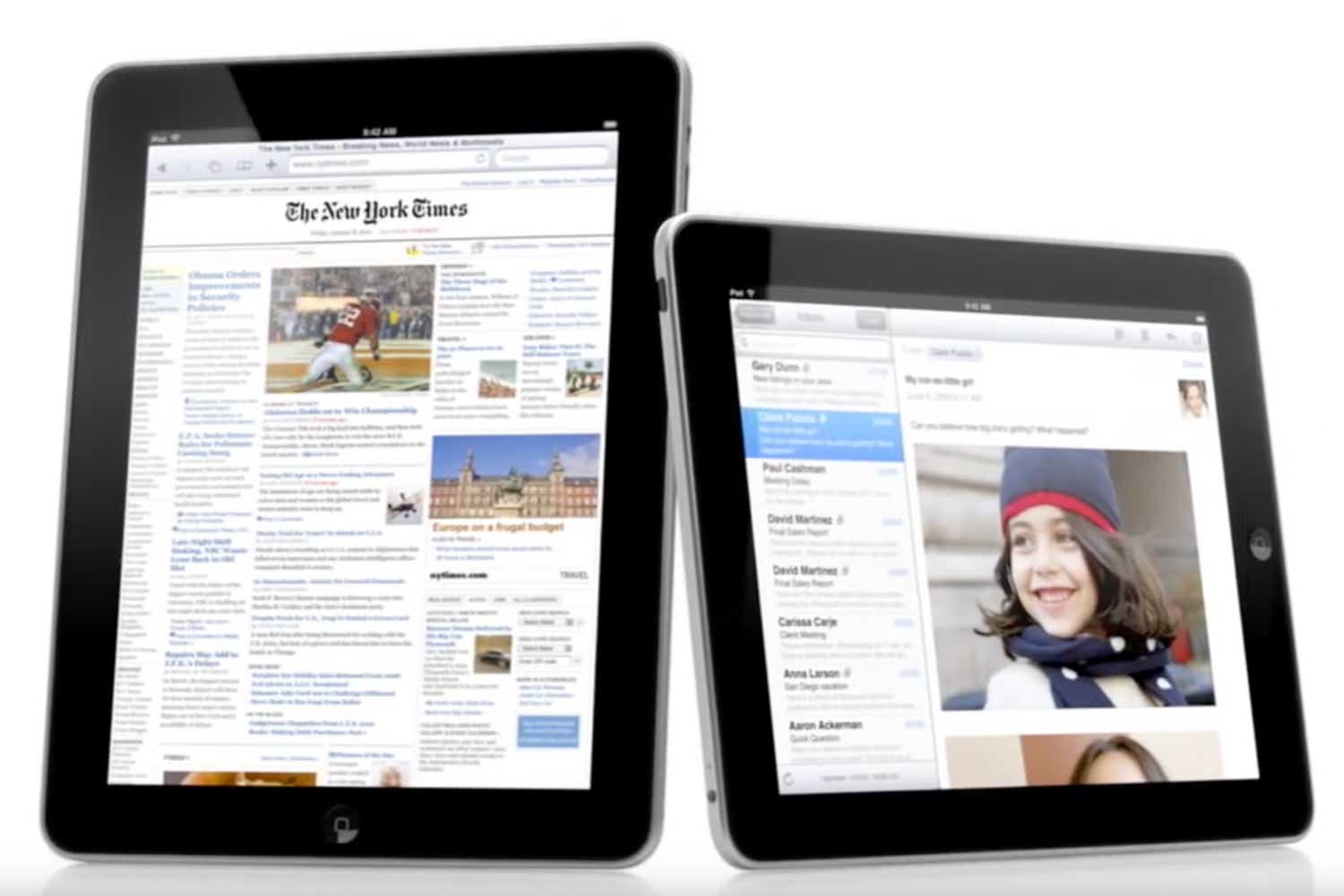 Read our full
iPad (2010) review