Apple's patent karma is balancing as one tech company sues to block the iPad and other multitouch Apple products from the United States.
Elan Microelectronics, based in Taiwan, filed a lawsuit against Apple with the U.S. International Trade Commission on Tuesday, GigaOM reports. The lawsuit deals with the use of multiple fingers on a touch screen device — in other words, multitouch — and looks to prevent the import of any Apple multitouch product into the United States, including the iPad, iPhone, iPod touch, MacBook and Magic Mouse.
The lawsuit is similar to one that Elan filed against Apple with the U.S. District Court last year, but in a different venue. In the District Court case, Elan seeks triple damages and a "reasonable royalty," but the ITC's power is limited to injunctions, arguably a more severe penalty than monetary damages. As GigaOM points out, Elan is exploiting a loophole that essentially lets firms sue twice on a single patent. Apple used the same tactics its patent lawsuit against HTC, filing with both the ITC and the U.S. District Court.
Apple has tried to claim ownership of multitouch in the past and was recently granted a major multitouch patent for capacitive displays. The company even trademarked the term "Multi-Touch." In February 2009, Elan issued a press release saying Apple's patents are different because they deal with specific user commands rather than multitouch technology. Obviously, Elan still believes its existing patent, awarded to Logitech in 1998 and since transferred to Elan, is being infringed.
Elan has flexed its muscle with this patent before. In 2006, the company sued Synaptics and won a preliminary court injunction before the rival companies settled on a cross-licensing agreement. Meanwhile, Elan has its own plans for the technology, announcing in January that its 10.1-inch touch screen passed Windows 7 Certification.
As for the million-dollar question of whether Elan's lawsuit will mess with Apple's iPad launch on April 3, I doubt it. The timing of this lawsuit may be a coincidence, coming roughly a year after Elan filed to the U.S. District Court, or it could be a deliberate attempt to score some mid-hype cycle publicity, but the chance of a quick court decision to disrupt a major product launch seems pretty unlikely.
If, however, you're waiting to see if the second-generation iPad better suits your needs, this case is worth keeping an eye on.
iPad (2010)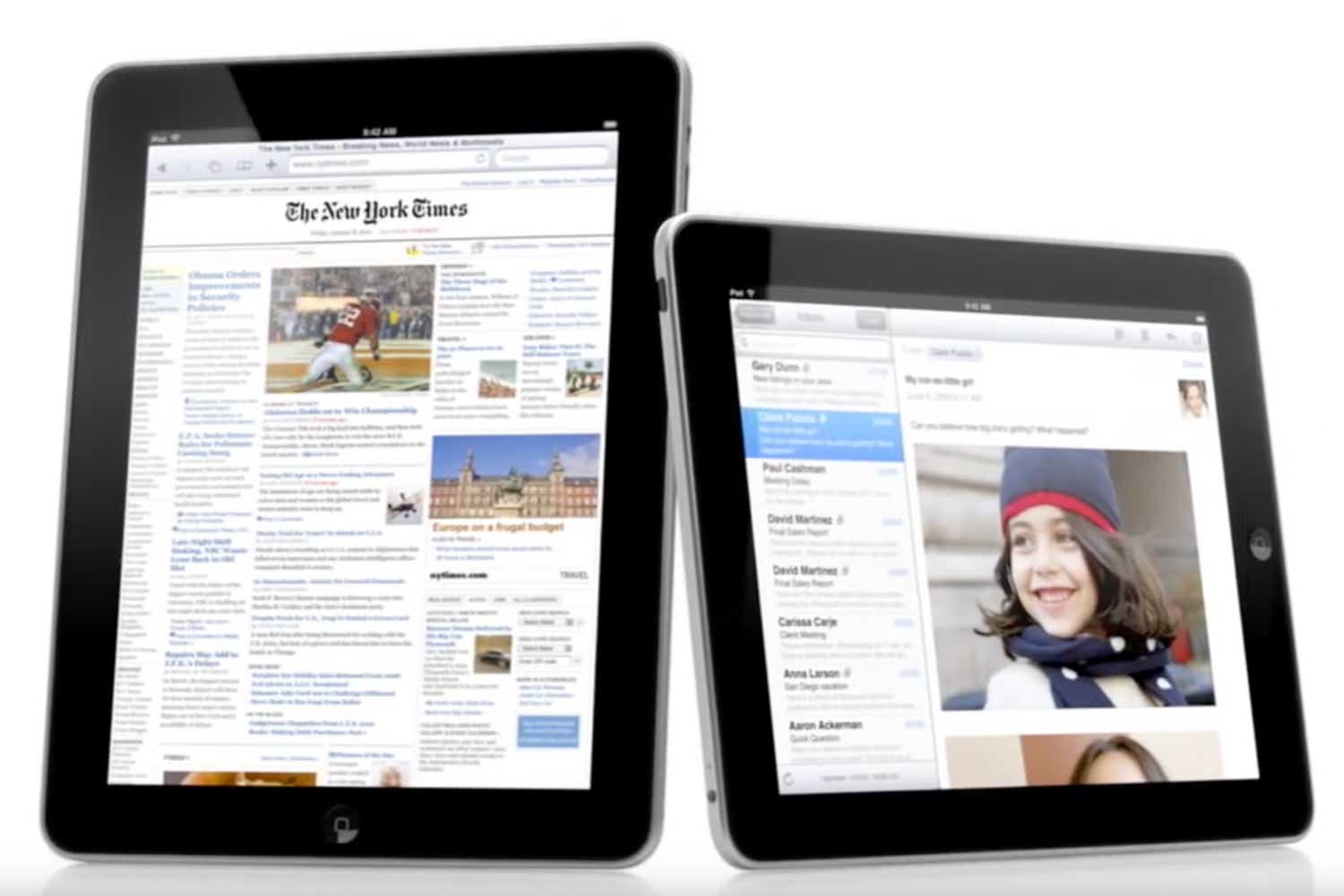 Read our full
iPad (2010) review