Today, Cisco announced two new 802.11n wireless router lines that aim to make home wireless networking easier and more accessible.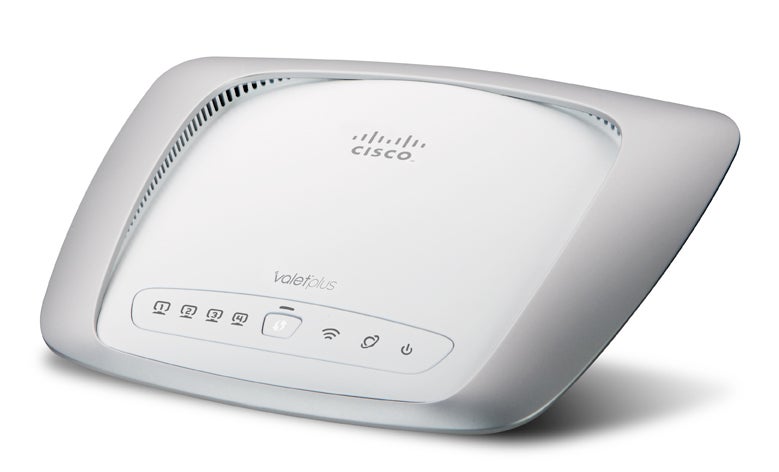 The Valet ($100) is intended for the wireless networking neophyte; instead of configuring a few dozen settings through a complicated Web-based interface, you can use the Cisco Connect software on the included Easy Setup Key USB flash drive to get a secure wireless network with Internet access up within five minutes. Once your network is up, simply plug the Easy Setup Key in each additional PC to configure them to use the Wi-Fi network–no control panels or complicated passwords necessary.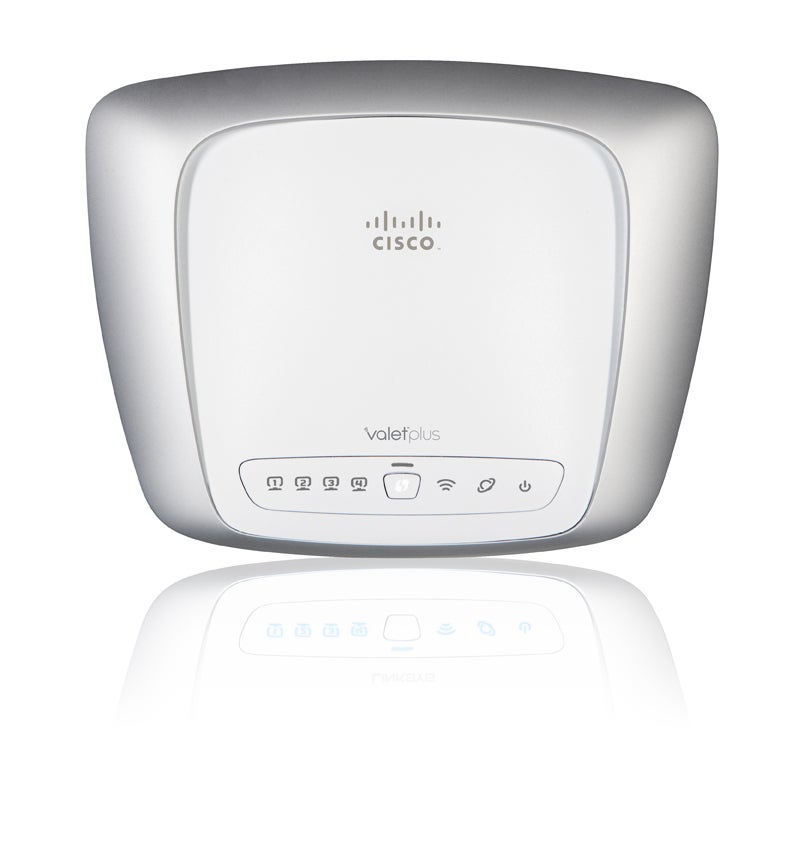 Alternately, the Valet Plus ($150) gets you the same functionality as the Valet, plus 4 Gigabit Ethernet ports (instead of the Valet's 10/100 Ethernet ports) and an extra antenna for better wireless coverage. The Valet product line also includes the Valet Connector ($70), a USB Wi-Fi dongle for older PCs that don't have Wi-Fi networking capability already.
The included Cisco Connect software also provides a few extra features besides basic network setup; you can set time- and content-based access limitations to prevent children and teenagers from accessing mature content, enable extra Safe Browsing security features to warn you about potential malware and viruses, and more.
More advanced users, however, will likely opt for the four new Linksys E-Series routers–all of which include the Cisco Connect software to simplify the setup process, though advanced network features are still accessible via the usual Web-based GUI configurator. The entry-level Linksys E1000 ($80) doesn't have any extras besides four 10/100 Ethernet ports for wired networking, but the E2000 ($120) upgrades those to Gigabit Ethernet and includes dual-band functionality, so you can use the 2.4GHz or 5GHz spectrum depending on which one has less interference in your area.
At the high end is the E3000 ($180), which includes a USB port for sharing external storage over your network and a UPnP media server for streaming media to your Xbox 360, PS3, or other compatible device.
The new Linksys lineup also includes the E2100L ($120), a wireless router that includes the USB port and UPnP features of the E3000 but only has 10/100 Ethernet (meaning slower wired transfers). Unlike the other new Linksys models, the E2100L is advertised as "utilizing the Linux Operating System for flexibility to customize the network".
While it's not yet clear how Linux is implemented in the E2100L, Linksys routers have long been popular with homebrew router firmware developers, so it's likely that the E2100L will cater to a do-it-yourself crowd.
Finally, there's a new Linksys-branded USB adapter for PCs which don't have 802.11n functionality–the Linksys AE1000 High Performance USB Adapter ($70) includes dual-band support as well as a USB extension cable to make it easier to move the antenna to a spot with a strong signal without having to move the whole laptop.
Both the new Valet and Linksys routers are available immediately.