With iPad buzz reaching a crescendo, Asus chairman Jonney Shih talked up his plans to rival Apple's tablet. Speaking to Forbes, Shih said Asus will reveal at least two iPad rivals in the coming months, one powered by a Google operating system, and another running Windows. The products will join a long list of iPad alternatives, and toppling the incumbent won't be easy. Still, there are ways these competing companies can try. Here are five of them:
Simplicity is Key
Tablets are not personal computers, so they shouldn't come with obscure model numbers and two dozen options for customization. Let people decide on one or two differentiators, such as color and storage capacity, then get out of the way. Even Apple's asking too much by making consumers decide up front whether they'll ever need 3G.
Don't Forget Fun
The most utilitarian iPad naysayers like to point out that a netbook can do everything an iPad can for less money. But they're missing the point of the device, which is supposed to be a pleasure to hold and a joy to use. Challengers to the iPad can keep utility in mind, but they shouldn't forget that a fast, smooth, colorful, and simple user interface is the device's most important feature.
Find and Use Something New
Notion Ink's Adam, among the most curious iPad alternatives, will use a new kind of screen from Pixel Qi that reads well in both sunlight and ambient light. Shih hinted that one of Asus' tablets could use Google's Chrome OS if it doesn't opt for Android. Game-changing features like these will raise the products' profiles so they're not just generic iPad clones.
Remember the Droid
The Droid's commercial success–and the arguably superior Nexus One's lack thereof–is proof that a well-executed marketing campaign can turn a product from unknown challenger to closely-watched competitor. A big company like HP can get people talking by advertising its tablet as the solution to all the iPad's problems, real or perceived.
Think Big and Don't Fear the Tablet
My favorite theory about the iPad, posed by Daring Fireball's John Gruber before the product was revealed, is that the iPad is Apple's attempt to overhaul personal computing. Asus' Shih views tablets as a bridge from smartphone to netbook–in other words, a product that poses no threat to its core PC business–and I'm guessing HP and Dell feel the same. If Gruber's right about the iPad and Apple succeeds, these rival companies' myopia will come back to haunt them.
iPad (2010)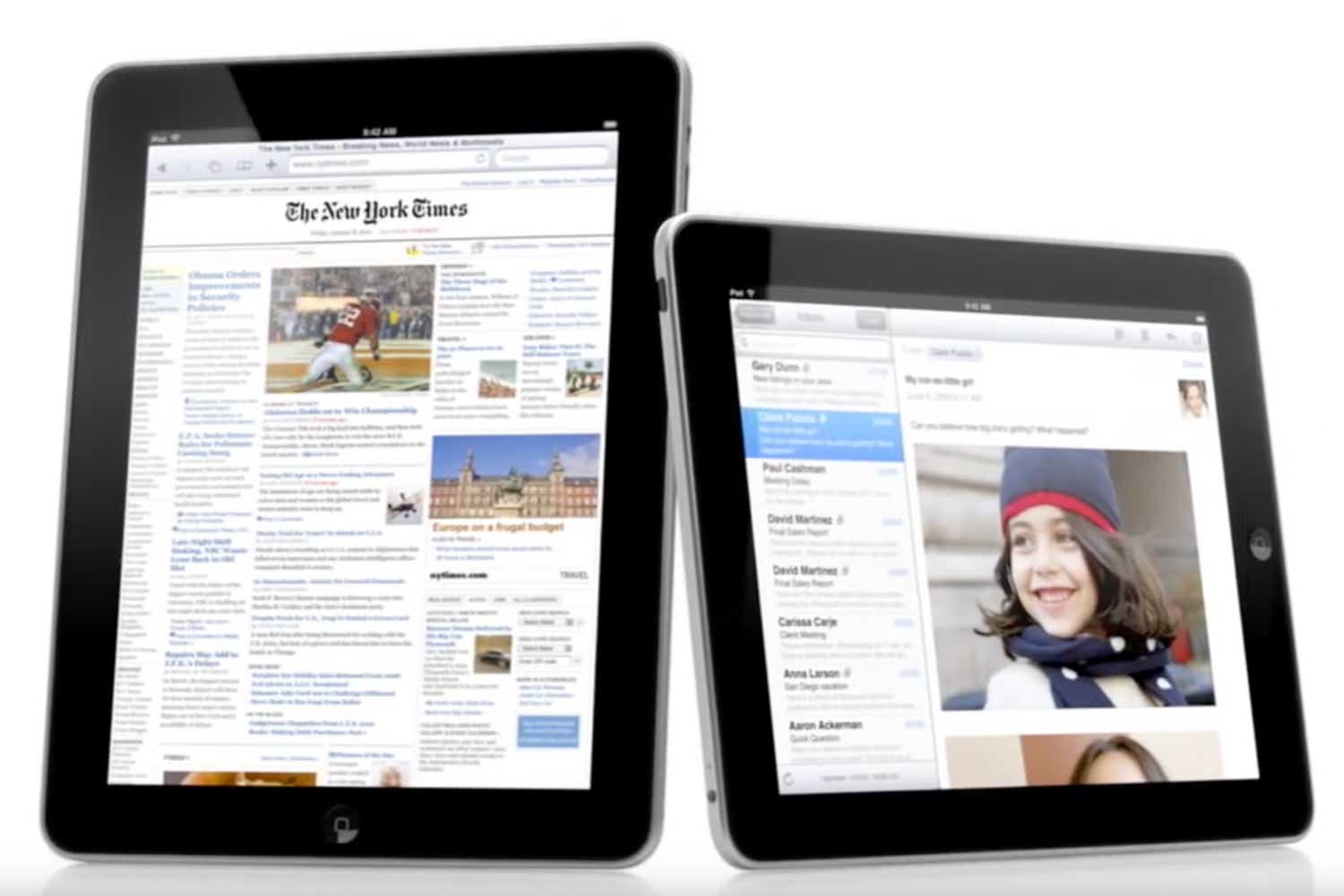 Read our full
iPad (2010) review